The Best Cat Carriers for Transporting your Kitty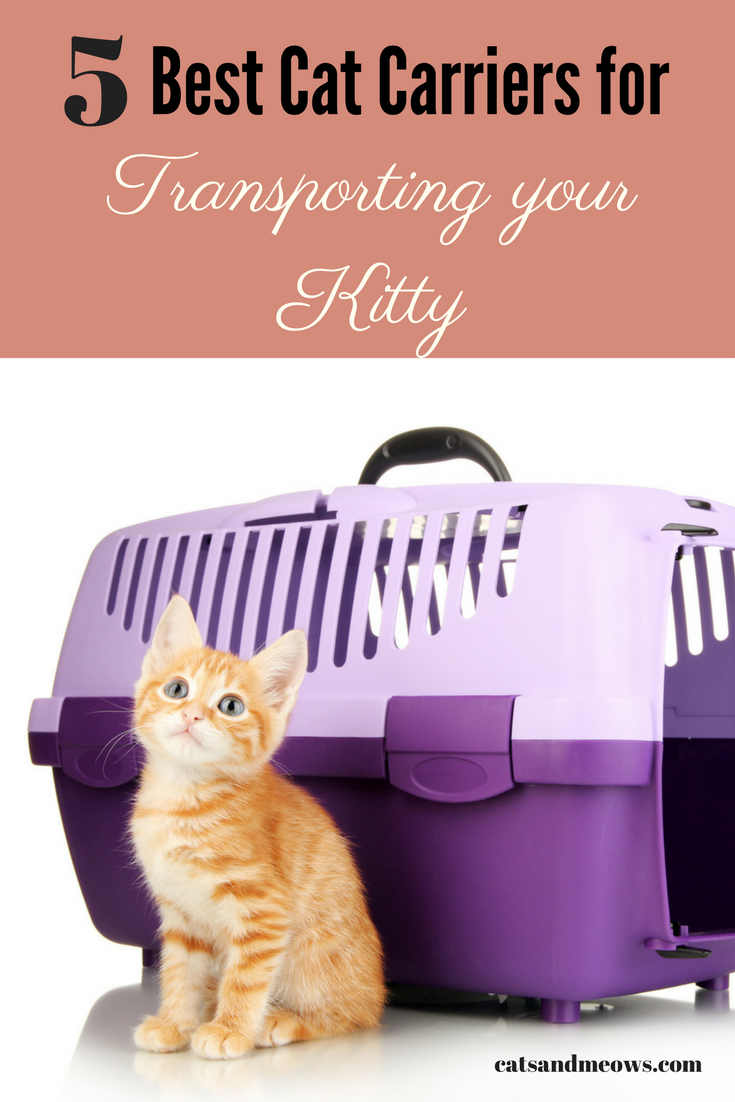 Cats generally don't enjoy being picked up and carried to new destinations, but sometimes you need an easy and useful way to transport your kitty to a new destination, or even to the vet.
Fortunately, the standard boring cat boxes of the past that you might have gotten used to, are now being replaced with a host of fashionable and comfortable cat carriers perfect for kitties and owners alike. Here, we're going to take a look at just some of the best cat carriers on the market – ideal for taking your kitty wherever he or she needs to go.
Affiliate links included below. Thanks for your support!
1. The PetsFit Expandable Carrier
This airport-friendly cat carrier is ideal for giving your cat more room to move and stretch out during journeys. One side of the carrier can be extended to give your cat extra room while he or she is sitting in the back of your car, waiting for a chance to run free. It comes in a host of different sizes perfect for picking the one that suits your pet best!
2. Catit Design Multi-Functional System
Building on the design of the traditional plastic pet carrier, the Catit Cabrio system is a modern masterpiece, with heavy ergonomic snaps to keep the system safe and steady. You can integrate food and water dishes into the door to ensure comfort and convenience during long-haul travel. Plus, the Catit system also meets airline standards too!
3. The Pet Gear Rolling Backpack Carrier
Perfect for comfort and flexibility, the Pet Gear Rolling backpack carrier stops you from worrying about painful lifting and carrying. You simply slip the entire system onto your back and walk around as normal. Available in a range of colors to suit your preference, and a host of sizes to suit different requirements for your specific breed of cat, this is a great, novel solution for cat carriers.
4. U-Pet Bubble Pet Carriers
Ideal for taking design to the next level, U-Pet carriers feature a fantastic sphere window that allows your cat to peer out at the world while they're traveling. These high-quality carriers are perfect for smaller cats, and are more like pet-friendly fashion accessories than the standard carriers of the past. They're available in a range of different colors, and equipped with washable pads for easy maintenance.
5. Frontpet Luxury Carrier
Finally, if you're looking for an easy way to combine pet care and style, the Frontpet luxury carrier could be the perfect option for you. It's designed to look just like a luxury bag, and it's great for people who find the traditional design of cat carriers to be ugly and boring! These carriers are a little on the small side, however, so they might not be suitable for big cats!
Do you have a favorite cat carrier that we can add to our list?  Please leave a comment and let us know!
Share your thoughts in the Comments section below, on our Facebook Page,  Follow Our Twitter Account or Head Over To Our Pinterest Page!