Model And Bachelor Star Victoria Fuller Roasted Over Missing Cat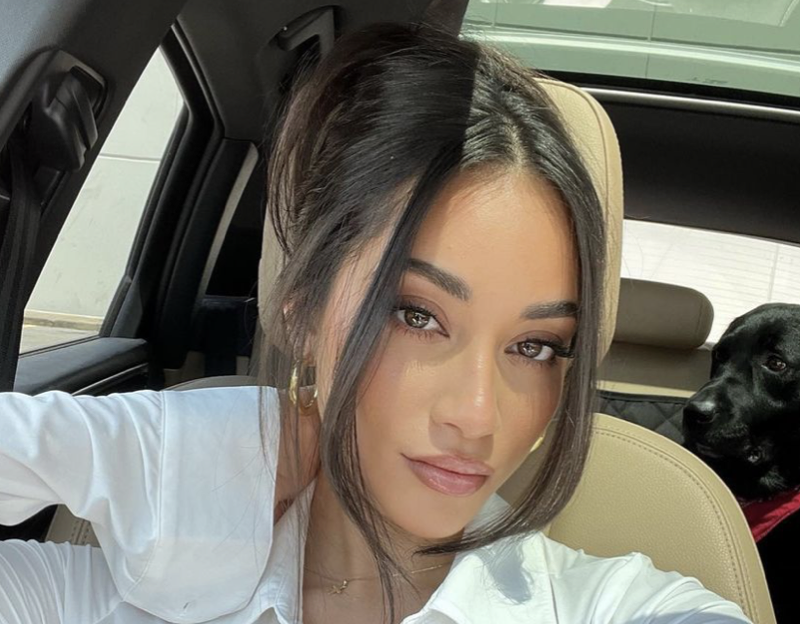 Bachelor star Victoria Fuller is a model and a lot of ABC fans got to know her quite well in Peter Weber's season of the show. Not without some controversy over past modeling gigs for "White Lives Matter," she also got outed as a man-stealer by an ex who previously dated Peter. Anyway, she just caused more controversy by telling her fans that her cat went missing.
Bachelor Star Victoria Fuller Let Her Cat Go Outside
In Australia, Africa, or New Zealand, people who keep their cats locked indoors might get the side eye. After all, most people would hesitate to keep their cats confined in those countries.
Actually, in Africa, an owner who did that might get a knock on the door from concerned authorities. After all, they are natural predators. And therein, lies the problem in New Zealand. Many of them go feral, disappear, and predate on endangered species.
In the USA, where folks fear the early demise of their pets, some people like Bachelor star Victoria, do allow their cats outside. Actually, that might explain why people make businesses out of rescuing cats stuck in trees.
Nevertheless, it seems that many people frown on letting cats explore outdoors. Possibly, it's because of the number of cars on the road in the USA, that so many pets end up dead. So, fans roasted the ABC star when her cat disappeared.
Bachelor Star Victoria Worried About Sharing Missing Cat News
On Thursday, August 4, Victoria took to her social media and announced that her kitty had been missing for four days. While she said the cat was "lost," she also thought he might be out exploring and hunting mice. Then, she got roasted for letting her cat outside. So, she explained that she "inherited" the cat from "a neighbor." Actually, the cat lived its entire life outside.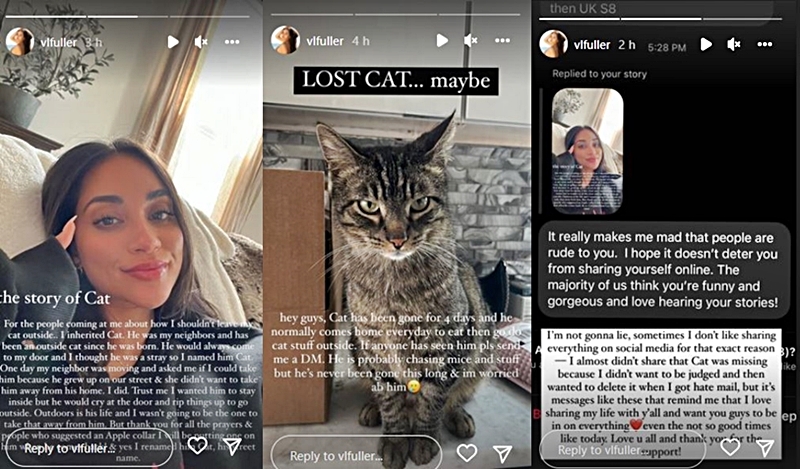 Tired of being bashed, the Bachelor star explained that initially, she thought the cat was a stray. However, he ended up living with her permanently when the neighbor moved away. In fact, she almost didn't put out the call for folks to look out for the kitty. However, she risked being bashed, rather than never finding it again.
Some People Support The ABC Star
Not every fan of the Bachelor bashed Victoria Fuller for letting the cat go outside. So, she sounded grateful for some support. Hopefully, someone spots her cat alive and well, so they can be reunited again. After all, it acted like a stray in the past. So, perhaps it moved on and found someone else to spoil it.
What are your thoughts about keeping cats indoors all the time? Sound off in the comments below.
Be sure to catch up on everything happening with cats in the news right now. Come back here often for more news, and updates about our feline friends.