General Hospital Spoilers: Lisa LoCicero Has a New Kitten With a Curious Name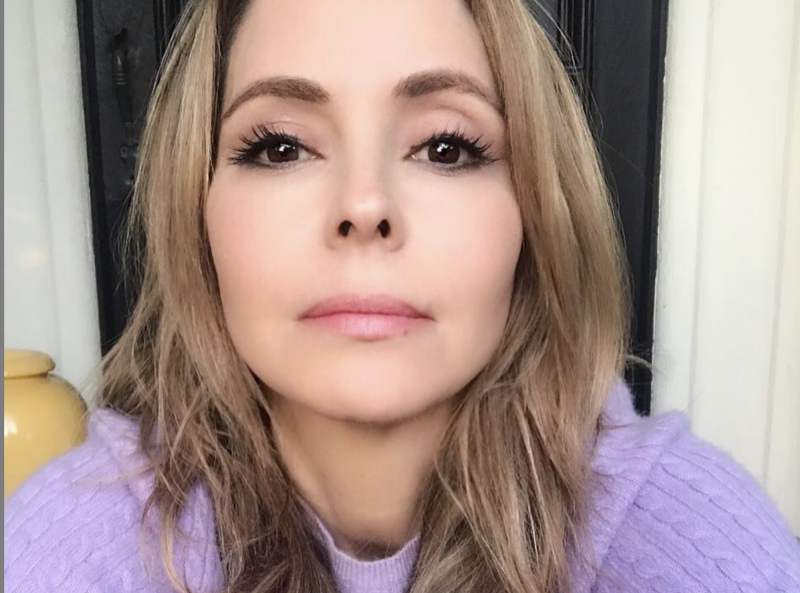 General Hospital spoilers reveal that show star Lisa LoCicero (Olivia Quartermaine) just added a new member to the family! She let her daughter name the adorable new kitten but now is second guessing that decision.
Lisa let her daughter, Verity, name the little tabby cutie and she posted a pic of the pair to social media. She tweeted: "Reminder: Never promise a five-year-old they can name the new family pet. Her top choice is 'Dr. Hernandez.'"
According to the actress she has "no idea" where her daughter got the fancy name.
General Hospital spoilers: Lisa LoCicero Has a New Cat
Ultimately Lisa thought it was cute and her fans found the situation funny. Former GH head writer Ron Carlivati, who kow is the head writer at Days of our Lives, chimed in by asking what's wrong with the name, and LoCicero said, "It's kind of a mouthful, but better than Princess or Stripesy or some such…"
In the photo Lisa is holding the baby cat on her shoulder and Verity holds a little bowl in front of the kitty's adorable face. She captioned it: "New kitten gets breakfast in bed." Carlivati responded, "Good morning, Dr. Hernandez," and Locicero replied, "Yes… yes… 'Paging Dr. Hernandez.'"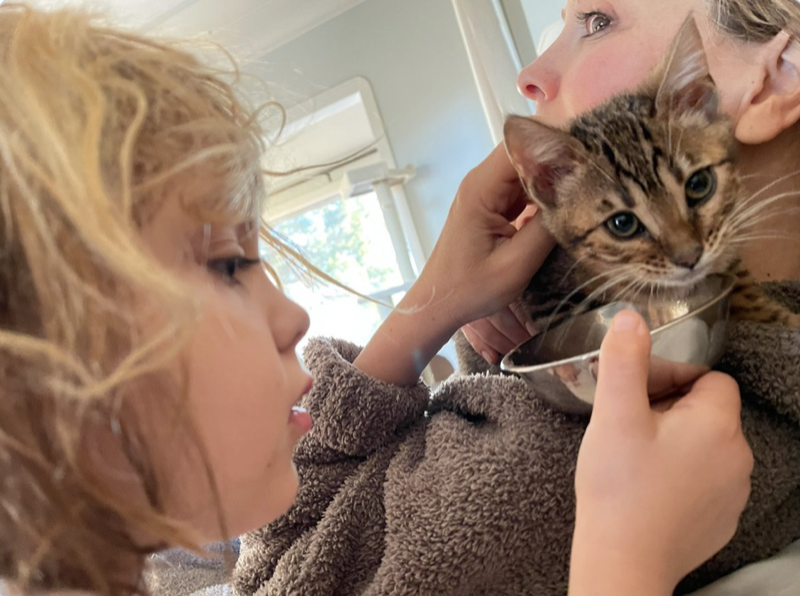 General Hospital spoilers: What Happens Next in Port Charles?
Lisa's General Hospital character Olivia Quartermaine is having quite a time right now in Port Chuck. Her husband Ned Quartermaine (Wally Kurth) cheated on her with Alexis Davis (Nancy Lee Grahn). Now she is trying to help Alexis without any idea that the boozy brunette bedded Ned. Olivia is just too sweet for her own good sometimes, but it remains to be seen if she will forgive Ned once she learns of his betrayal.
By then it could be too late as Ned is now her small son Leo's dad. What will Olivia do when she finds out about Ned's treachery? Maybe we should ask what Ned will do when he finds out that she's trying to help Alexis at the expense of his mom Tracy Quartermaine (Jane Elliot). Tracy framed Alexis for drunk driving and Olivia is on to her!
https://twitter.com/lisalocicerogh/status/1349876848851779586
Both Ned and Alexis will be disappointed when the news they are sitting on comes out. Will their marriage survive? Or will Olivia find comfort in the arms of her "mentor" Robert Scorpio (Tristan Rogers)?
Stay tuned GH fans, anything is possible in Port Charles, especially with February Sweeps on the horizon!
Be sure to catch up on everything happening with GH right now. Come back here often for General Hospital spoilers, news, and updates.