General Hospital Spoilers: Maurice Benard – Don't Mess With The Cat Father!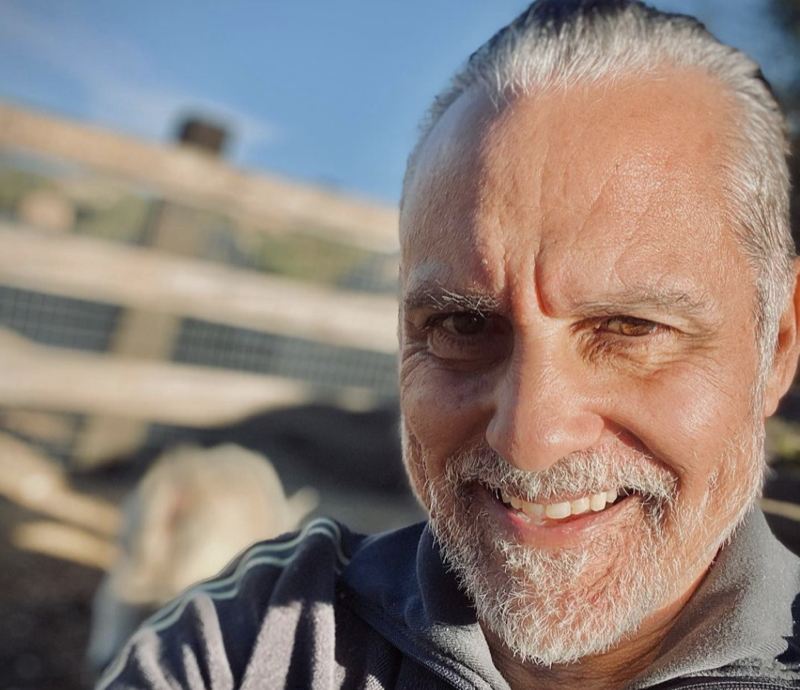 General Hospital spoilers tease that Maurice Benard, who of course plays the legendary mob figure Sonny Corinthos on General Hospital, has another role in real life – and on an Instagram video he warns fans not to mess with the "Catfather"!
General Hospital Spoilers – Maurice Benard Is Well Known For His Animal Loving Ways
Anyone who follows "Mo" as his friends call him, know that he is well known for his animal loving ways. If one looks through his social media, in particular his Instagram account, Maurice has a veritable zoo! He has at least two or three alpacas, three or four dogs, a large parrot, and a small herd of goats, including one who is a celebrity in his own right thanks to Maurice's frequent Instagram videos. The goat's name is Buddy.
Maurice may be better known for his General Hospital role as Sonny Corinthos, but his "Buddy The Goat" videos make him popular among animal lovers. He also promotes mental health through his organization "State of Mind" which he is very involved in, being bi-polar himself, as Sonny Corinthos is. Maurice frequently does "State of Mind" podcasts and has written a book as well.
The deeper the dive into his Instagram page, the more critters there are, and there amongst all the "Buddy The Goat" posts, and posts with his other pets, his wife, and his children, cat lovers find a real jewel; yes indeed, Mo has a cat and its name is Sushi! He doesn't say much about Sushi other than hashtagging its name, but when one watches the video it is very obvious Mo is in love with the cat and the cat is in love with him! Sushi appears to be a calico cat, so unless Sushi is a rare male Calico, Sushi's a female!
View this post on Instagram
General Hospital Spoilers – Maurice Benard Has Fun With Sushi On Video, And Warns Not To Mess With The Catfathers!
Maurice is practically cat trapped in a purr fest and one has to wonder if he is wearing catnip scented cologne! One cannot see much of Sushi, as Maurice is too busy petting her, but she appears to be a short haired cat, and miraculously, not very much of it can be seen on the black hoodie he wears in the video.
There are a few cat hairs but not that many. One can tell that he must brush her frequently, and from what one sees of their relationship on the video, Sushi probably loves being brushed! Sushi purrs, head butts, rolls, and nuzzles as he pets her with both of his hands, holding her face and petting her head!
She is obviously in ecstasy and looks up at him in love and he returns the loving glances! Maurice is fully in character as he tells an offscreen Michael Corinthos (Chad Duell) not to let anyone mess with his cat Sushi, because if someone messes with Sushi, they mess with the family on the paws-itively precious video, along with warning not to mess with the Catfather!
He adds in a hashtag not to mess with any Catfathers! Perhaps Maurice should add Sushi the cat to his "State of Mind" podcasts – scientific studies have shown that the purr of a cat can be very calming and comforting!
Stay tuned to General Hospital, and check General Hospital spoilers frequently for all the latest news, updates and developments!