Huge Savannah Cat Snares Guinness World Record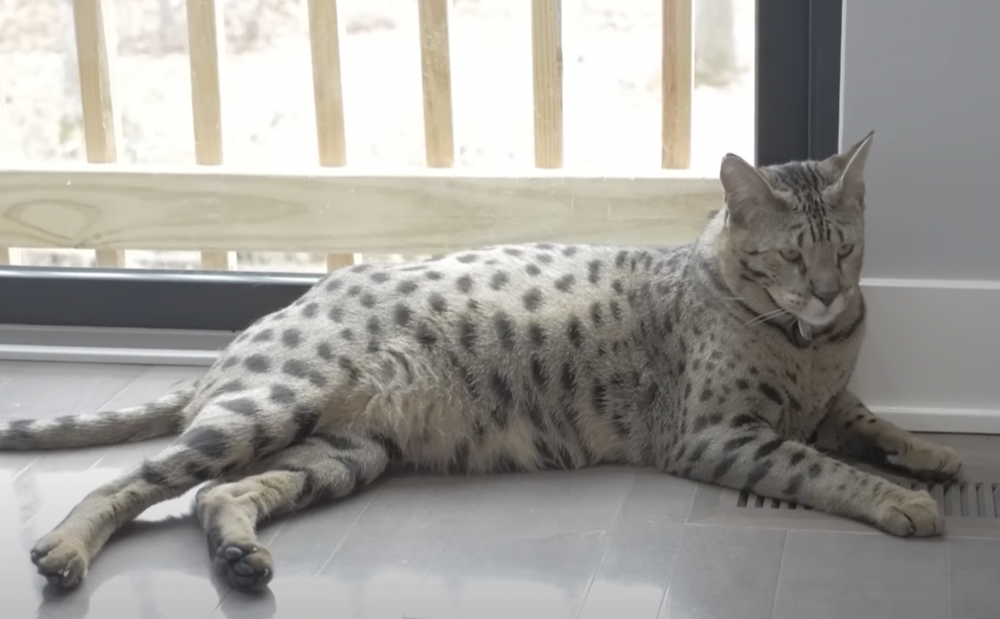 It's not the first time that a Savannah Cat has made the headlines in the last year, but Fenrir is there because he's the tallest cat in the world. The 2023 edition of the Guinness World Records recognizes the big feline for well…growing tall: very tall for a domestic animal.
The Savannah Cat Is A Cross Breed
In April. residents of Buena Vista in Miami got a big shock when a large feline was seen wandering around their suburb. Well, it turned out that it was domesticated and not likely to harm anyone. Fortunately, Stryker was reunited with his owner. Actually, it turns out that the animal's something of an Instagram celeb. Not to mention, Stryker is really a big softie.
If you do not know, Stryker, like Fenrir comes from a breed that is a cross between a serval and a domestic cat. The African species looks very attractive with lots of spots, like a miniature cheetah. Mind you, miniature is a relative term. Those who don't know that they are crossbreeds often become nervous when they see them. Of course, large wild cats should never be kept in private captivity.
Savannah Cat Wins World Record Title For Being Very Tall
USA Today carried the story about Fenrir, now recognized as the tallest domestic cat. The owner of the big furbaby is a doctor named Will Powers and he hails from Michigan. Interestingly, the feline hangs out in the doctor's rooms, so clearly, he's very gentle. Additionally, the doctor has held other world records.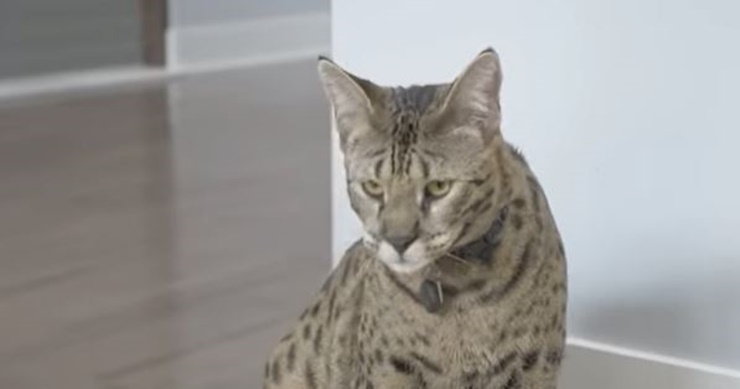 The outlet cited the owner of Fenrir the Savannah Cat as saying, "He just grew and grew like Clifford the Big Red Dog." Fenrir's measurements are 18.82 inches or 47.83.  centimeters. Fenrir lives with a man who had a tragic story about a cat that claimed the "longest tail" record. Previously, the doctor owned another specimen like Fenrir, named Arcturus. Unfortunately, the doctor lost them in a house fire and it broke his heart.
Doctor Has More Furry Friends
These days, the Savannah Cat, Fenrir, and others are part of Will Powers' life again. He says that they help to keep him "well," and they are very much a part of his family. When the video appeared on YouTube plenty of comments arrived.
One follower said, "This is my doctor! I love when I see his cats. Several visits, getting kitty cuddles helped soothe me when I was really doing badly. Best decision I ever made was seeing Dr. Powers and becoming his patient. He truly loves his cats and would do anything for them.
Another one said, "Aww i feel so sad that he couldn't save his babies, it's great to see him happy and moved on. Seemed like a difficult thing to talk about for him."
Share your thoughts in the Comments section below, on our Facebook Page,  Follow Our Twitter Account or Head Over To Our Pinterest Page!