4 Unusual Cat Accessories You Didn't Know You Needed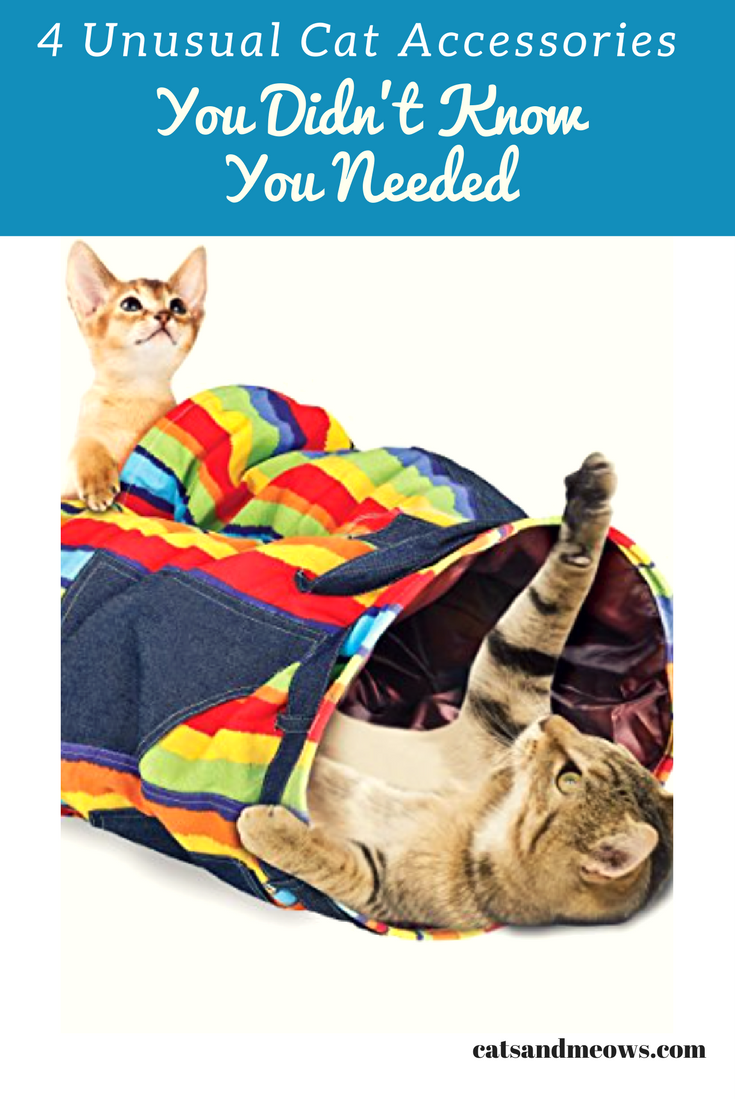 Our cats are more than just our furry feline friends – they're an important and beloved part of the family. That's why many happy cat owners constantly feel the urge to treat their kitty to something special – whether it's a new toy, or more food varieties than they know how to handle. Here, we're going to take a look at some of the cat accessories available on the market today that you never knew you needed, but will almost definitely want for your spoilt kitty.
Affiliate links included below. Thanks for your support!
Worried that your cat might not be getting all of the exercise that he or she needs? Why not give them the indoor hamster treatment with this gigantic exercise wheel? The idea of a wheel for a cat might seem ridiculous, but it's worth remembering that indoor kitties need plenty of exercise too! This accessory also comes in a range of colors so you can choose the one that works best with your décor.
Remember how much fun and excitement you had with bubbles as a kid? Why not share that youthful exuberance with catnip bubbles? This unique formula is made with catnip oil which is sure to drive kitties crazy, and it doesn't contain any chemicals that might harm your cat if they end up catching the bubbles in their mouth!
Let's face it, cats love boxes. You can spend hundreds of dollars getting your kitty the fancies toys and scratching posts on the market, yet as soon as the items come in the mail, they'll be more interested in the box than the thing you actually bought them. While you could always just save your old shipping boxes as treats for cats, these stylish and modular options are likely to appeal to your inner interior designer too!
Finally, if you're looking for a fantastic catnip tunnel that's shaped like a pair of brightly-colored clown pants, then this is the perfect accessory for you! The pop-up waist allows cats to explore in a tunnel-like atmosphere, and the vivid colors are sure to keep them entertained for hours!
Do you have unusual cat toys or products that your kitty loves?  Please share them with us in the comments!
Share your thoughts in the Comments section below, on our Facebook Page,  Follow Our Twitter Account or Head Over To Our Pinterest Page!