Target Cartwheel Huge Discount Special – Mix things up with Meow Mix!
This is a sponsored post written by me on behalf of Meow Mix for IZEA. All opinions are 100% mine.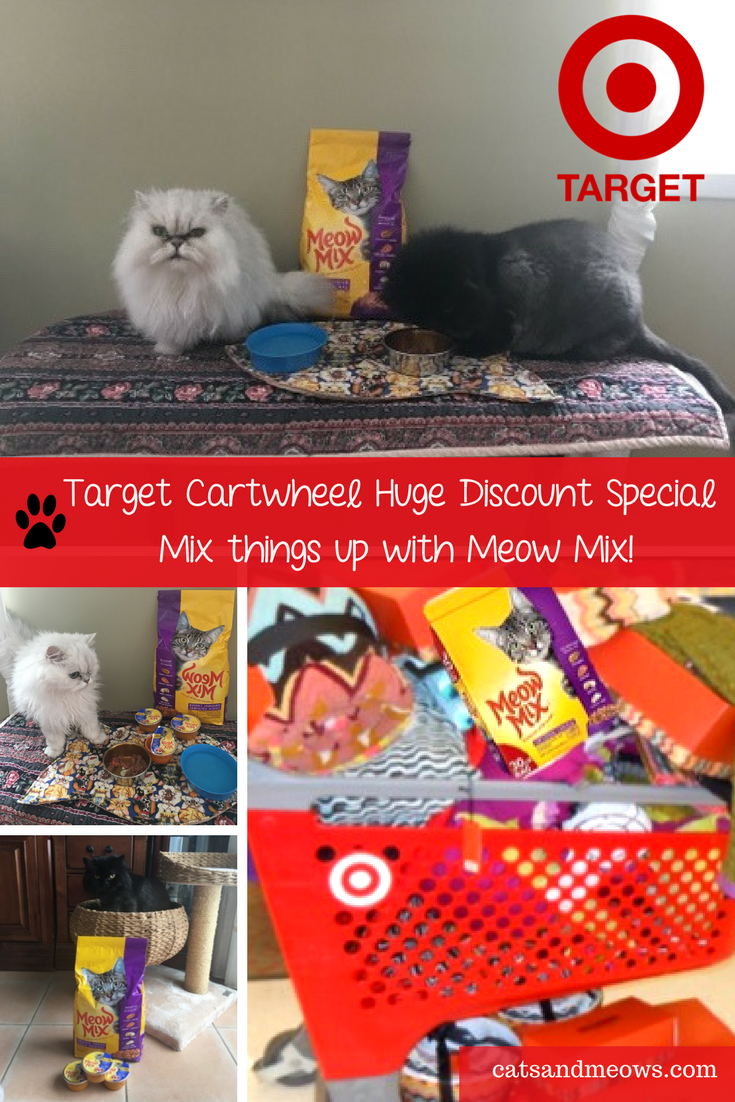 There are cat people and there are dog people, and in our home, we are 100% cat people. We love our cats so much, we treat them like our children, and we aren't ashamed of it! Our little furbabies are truly members of our family, so naturally, they are treated as such and Lily, Cocoa, and Melo are spoiled rotten. It's basically our cat's house, they just let us live in it.
Like any sane cat owners, we want our pets to live long, happy, and healthy lives. And, a lot of that comes down to what they eat. When I shop for my cat's groceries, I look for healthy choices that my kitties will enjoy, from trusted heritage brands, and one of their favorites is Meow Mix.
Meow Mix has been a household name for years, and I love that they have so much variety, not just a ton of flavors but also variations of food, like dry food, wet food, and treats.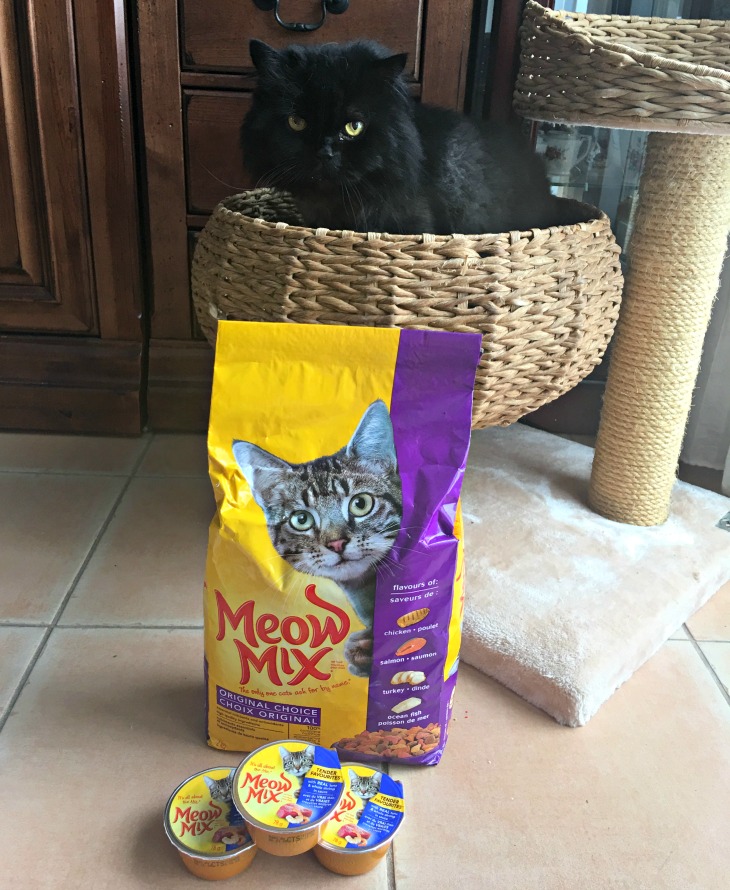 Meow Mix has the perfect mix of real poultry and seafood flavors, Lily is rather picky and has always preferred seafood flavors over other cat food flavors. Luckily, Meow Mix has something for every cat and provides a variety, so I can mix it up for Melo and Cocoa.
I like to grab a case of Meow Mix's Seafood Collection, which has three different flavors: Real Tuna & Whole Shrimp in Sauce (8 cups), Savory Morsels with Real Salmon & Ocean Fish in Gravy (8 cups), Savory Morsels with Real Tuna & Crab in Gravy (8 cups).
I am a diehard Target shopper and hopelessly addicted to the Target Cartwheel deals. I check the Target app on my phone religiously and try to catch all of their deals. There are some great Cartwheel deals available right now for Meow Mix, and you can save 25% off Meow Mix treats [which we go through a ridiculous amount of], 15% off Meow Mix wet cat food, and 10% off Meow Mix dry cat food.
Lily, Cocoa, and Melo are on a dry and wet food diet. They get a can of Meow Mix every night for dinner and have dry food for lunch. So, feeding three cats both wet and dry food daily can get a bit pricey, which is why I take advantage of Target's Cartwheel deals on Meow Mix every chance I get.
Sure, your cats don't NEED treats, but my three furbabies expect them. Melo would live off from Meow Mix Irresistibles if I let her, the chicken flavor is her favorite! And, she absolutely adores when I bring out the can of treats. Sometimes she even gets on the counter [which she knows is a no-no] and tries to push them off from the shelf herself.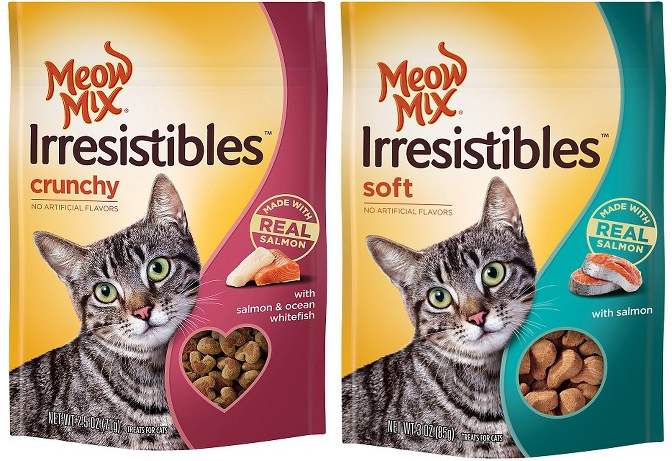 Of course, Lily and Cocoa love them too, but treat time is my secret bonding time with Melo. She loves when I toss one on the floor, she chases her Irresistibles and bats them around with her paw for a few minutes before she chows down. Then she races back for some more and tries to climb up my pant leg if I don't deliver fast enough.
If you are the proud owner of a cat or several cats like myself, then I highly recommend taking advantage of Target's Cartwheel deals and scoring some Meow Mix at your local stores while the sale is on. And, if you haven't tried Meow Mix for your kitties, grab some Meow Mix Irresistibles and give them a try. Your pets won't be disappointed, and if they are anything like my Melo, they will love playing with them AND eating them!
Shop Meow Mix products at Target
Share your thoughts in the Comments section below, on our Facebook Page,  Follow Our Twitter Account or Head Over To Our Pinterest Page!
This video was filmed by Cats and Meows. All opinions are 100% mine.