IKEA Cat Furniture – Retailer Rolls Out Stylish Pet Range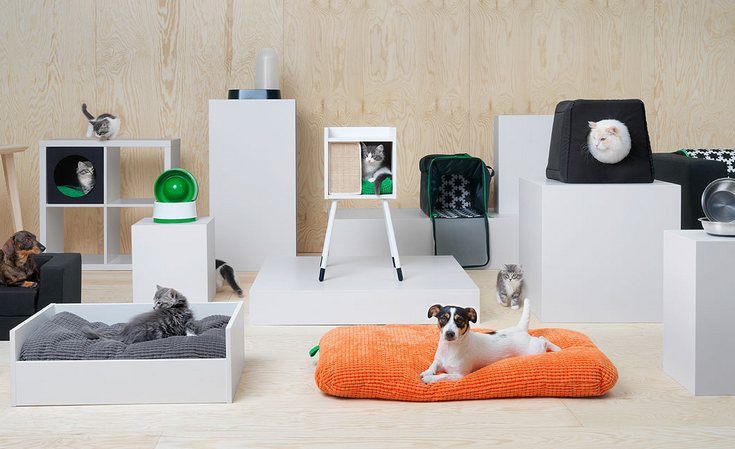 If don't already love IKEA, the retailer has confirmed they are rolling out a stylish pet range that includes cat furniture. From cat beds to scratching posts, IKEA has created a line of pet furniture that mixes functionality and chic simplistic style.
Related: How to Stop Your Cat from Clawing Furniture and Carpeting
I think we all have an IKEA shopping story that involves getting lost in the showroom for hours and having an almost religious experience with the Swedish meatballs. It's easy to have a long list of must-have items from the affordable furniture store that always has so much more than furniture. IKEA's website confirmed the new pet range with a statement…
"Have you ever felt like your cat or dog wasn't just a pet, but a member of the family? It's exactly that focus that led IKEA to make the comprehensive LURVIG pet product range. Created by pet-loving designers with support from trained veterinarians, the range covers all the bases of our shared life with pets indoors and out, so you and your pet can enjoy your home together."
Personally, I can't wait to shop this line! IKEA has kept things interchangeable with products they have been carrying for years. That means you will add the pet line to your existing IKEA furniture. For example, I have the Kallax storage unit. You can insert the new Lurvig cat house for around $11 and create a space your cat will love. The store will also carry a few cat toys, litter pans, and select pet gear that will be simplistic and chic. I'm so excited for this affordable pet furniture. What a great way to incorporate your pet's needs into your home without sacrificing space or style.
Related: Guide to Choosing Cat Toys
The United Kingdom will have to wait for this line of chic pet gear. Currently, the retailer is only launching the pet furniture in the US, Canada, France, and Japan. And, you'll have to shop without your feline friend. The store is sticking to their service animals only policy.
Will you be shopping IKEA's new cat furniture line? I can't wait to see if they expand the pet range in the future!
Share your thoughts in the Comments section below, on our Facebook Page,  Follow Our Twitter Account or Head Over To Our Pinterest Page!