Cat Obesity – Is Your Cat a Healthy Weight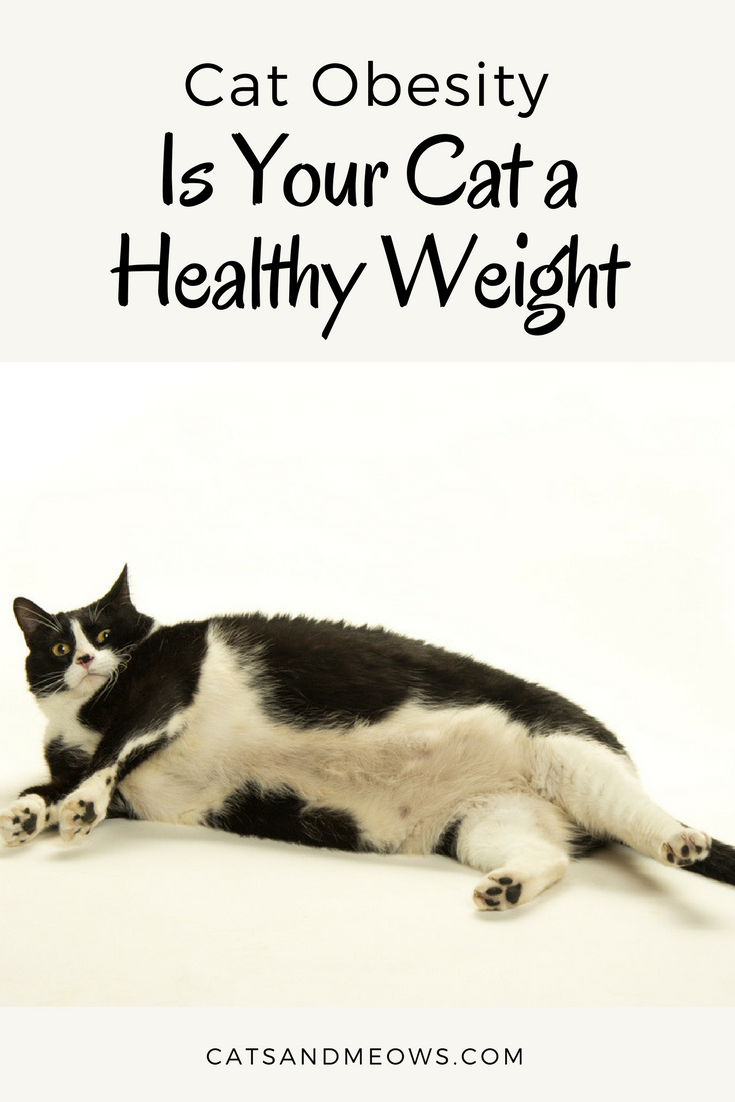 Cat obesity is growing issue and often a tricky conversation for vets to have. Is your cat a healthy weight? To have a healthy furry friend, it is sometimes difficult to keep your pet on a healthy diet. However, there are answers to your cat's nutrition questions.
Related: How to Help your Cat Slim Down
Recognize the Problem
Carolyn McDaniel, VMD, a lecturer in clinical sciences at Cornell University's College of Veterinary Medicine estimates, "Probably 50 percent of cats seen at veterinary clinics these days are overweight, if not obese." In addition, Dr. McDaniel's estimation is consistent with several studies finding that an estimated 5% to 10% of cats can be considered "overweight," while 40% fall into the "obese" category. Don't be afraid to consult your vet regarding your cat's weight!
Numbers, Breed, and Obesity Defined
Feline obesity is defined as body weight that is 20 percent or more above normal weight. Figuring out what your cat's normal weight is can be more of a challenge. You'll need to speak with your vet about a weight range that is healthy for your cat, but generally, you'll need to factor in the breed of your cat along with age and most importantly – shape. Vets tend to use a scoring system that factors several ratings into your cat's weight which includes – the amount of fat on the feline's ribs, a slight fat covering the base of the tail, a healthy amount of fat covering bony parts on the pet's body such as the spine, shoulders, and hips, a slight hourglass figure, and the abdominal tuck.
Dry Food Versus Wet Food
The majority of vets agree that a wet food is best for your cat. While not all of us have the time, energy, or means to make our cats a diet of homemade pet food, canned wet food is the next best option. Dry food is depleted of much-needed water, the carbohydrate levels are generally far too high, and they are loaded with plant-based versus animal-based proteins. The fact that dry foods are typically over-processed is cherry on top.
Related: Easy And Quick Homemade Beef Cat Food Recipe
You and Your Vet are In Control
Your cat may be accustomed to a certain diet and lifestyle, but remember you and your vet are in control. Your love will only be strengthened by putting their health first. Just because you don't hand out treats or push a healthier diet, doesn't mean you love or adore your kitty any less. While the diet change may be a challenge, it could be a lifesaver!
Share your thoughts in the Comments section below, on our Facebook Page,  Follow Our Twitter Account or Head Over To Our Pinterest Page!