Three Million Chubby Cats Need to Cut the Calories in the New Year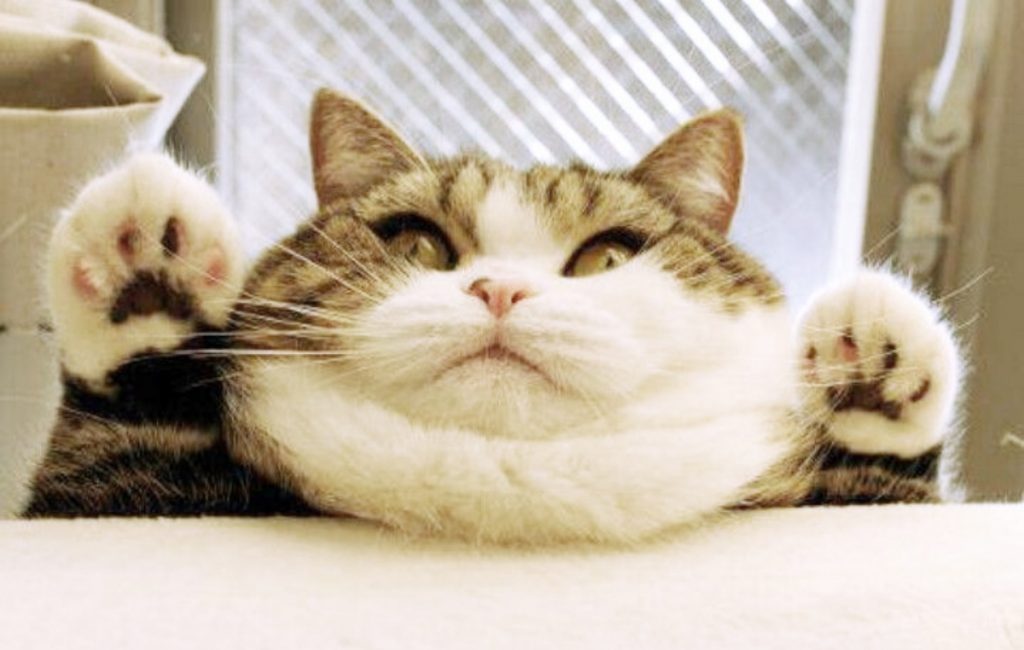 Cat news reveals that while many owners think their tubby kitties are cute, there is a downside to all of that excess flub: weight related health problems.
According to Cats Protection more than three million pet cats are overweight and the problem has gotten worse during the coronavirus pandemic.
They found that in a survey of over 2,000 cat owners, more than a quarter (28%) of respondents admitted to overfeeding their pet since the lockdown began in March 2020.
Maggie Roberts of Cats Protection said: "This survey suggests the extra time we've spent indoors with our cats has led to us over-indulging them, which owners did out of love or to make their feline feel like a family member. Sadly we are doing them more harm than good as overweight cats are at significant risk of diabetes, joint problems and urinary infections."
Cat News: A Chubby Cat Is Not a Healthy Cat
Additionally, the poll found that more than a third (36%) of owners said that neighbors feed their cat extra treats and snacks. Overall, one in five cats (20%) had gained between 1 and 2.25 kilos in weight.
The charity CATS reported before the start of the pandemic that at least 3.2 million pet cats were overweight. Which means that while an extra pound or two may not sound like a lot, it could be dangerous for cats who are already over their weight limit.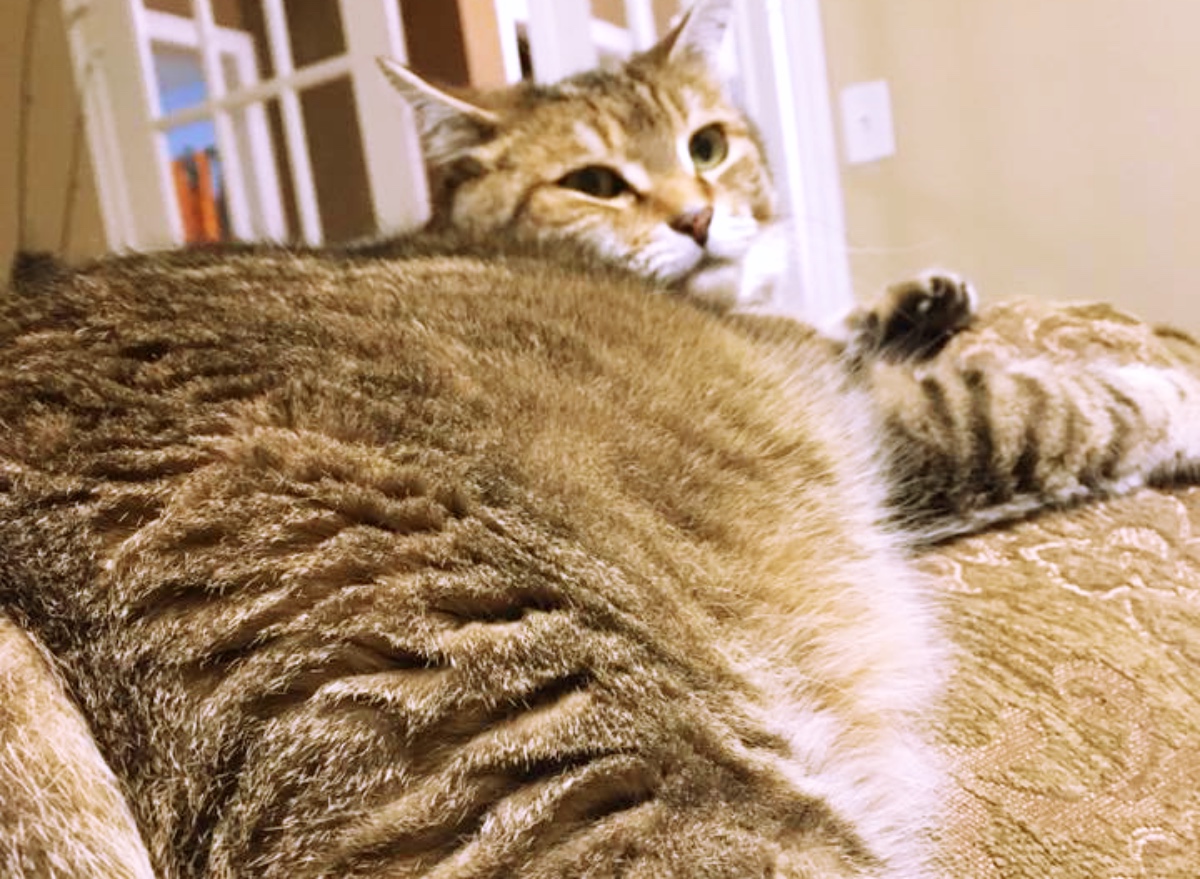 Cat News: Extra Weight Comes With Feline Health Risks
According to Roberts, "At a time of year when many of us go on a diet, it's advisable to ask your vet if your cat needs one too."
So, what can cat owners do to help their furry friends maintain a proper weight? Cats Protection has several recommendations for owners looking to keep their felines fit and trim.
First, weigh out your cat's food daily and stick to the limit. If your cat gets treats, factor those calories into their daily intake.
A Pet Cat May be Beneficial for Kids with Autism Spectrum Disorder @catsnmeows https://t.co/Rp9fG8zu16

— CatsAndMeows (@CatsNMeows) February 26, 2021
Cat News: Cats Deserve to be Healthy and Fit
Second, they recommend asking your neighbors to stop stuffing wandering felines with snacks and goodies. They suggest a polite request to neighbors to refrain from leaving food or snacks out for roaming cats. If that doesn't work they recommend putting a collar on your cat stating that he is on a special diet.
The group also cautions against giving your cat human treats such as milk or cheese as many cats cannot properly digest cow's milk.
Be sure to catch up on everything happening with Cats. Come back here often for Cat news and updates.