BFF's Baloo the Cat and Henry the Dog's ADORABLE World Adventure Photos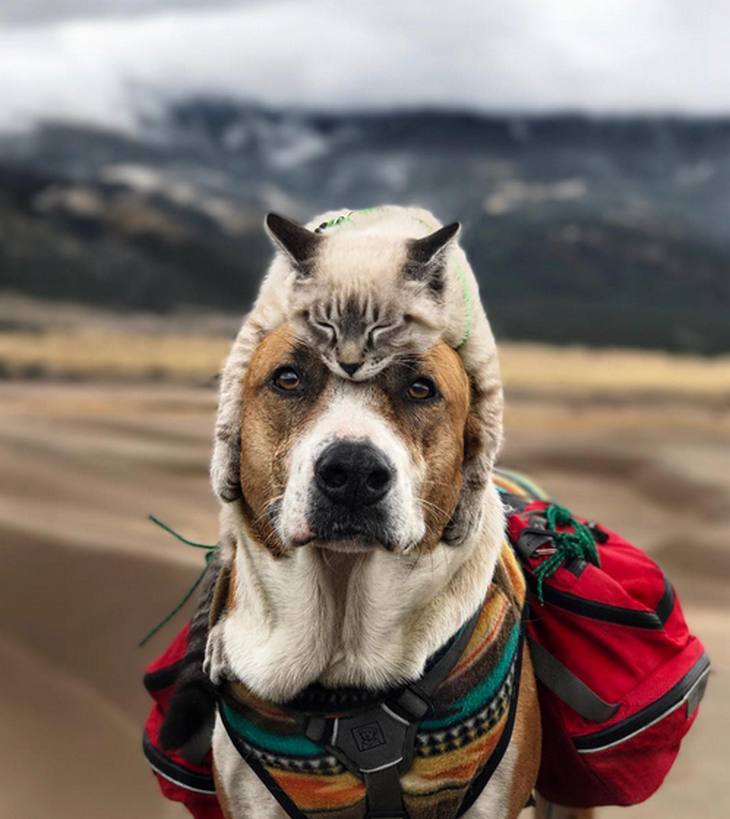 I often use the phrase "fight like cats and dogs" when it comes to describing how well my children get along, but BFF's Baloo the cat and Henry the dog's adorable world adventure photos will renew your faith in peace. Their owner, Cynthia, along with her boyfriend, is taking the cute kitten and the lovable pooch on a world adventure.
Related: Cat Breeds That Behave Like Dogs
The couple first adopted Henry and immediately began taking him on their adventures hiking. After realizing just how important pet adoption is, Cynthia started an Instagram account for Henry to share his adventures. Soon, the K9 needed a friend, so the fur baby mom adopted Baloo and the two are now best of friends. The photos of their world adventures became popular and the responsible pet parents are spreading the word for a very important cause…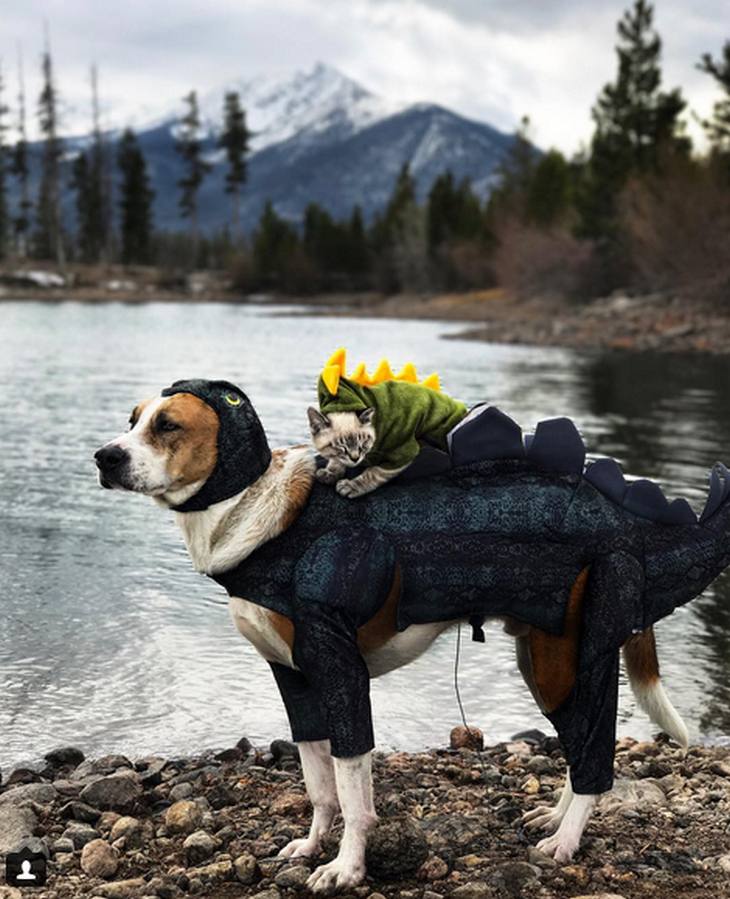 Henry and Baloo are both rescues. Baloo was born in Evergreen and Henry in the streets of New Mexico. Adopting is something that has become very important to us. So, we wanted to help raise awareness about adopting senior and adult dogs. • • November is Adopt a Senior Month, so @stellaandchewys decided to give back! Use #SeniorPetLove and tag @stellaandchewys in a post and @stellaandchewys will donate $1 worth of their food to shelters and rescues focused on senior pets through their partner @greymuzzleorg ! All you guys have to do is post to help feed some pups in need! #stellaandchewys #sponsored
Related: How Much Do Cats and Dogs Remember
Cynthia also made an announcement when Baloo joined their family. The proud parent stated, "We adopted this cutie pie on Monday and he already has us wrapped around his little paw! He LOVES the outdoors + will cry if we don't take him on our walks with Henry. This morning we took Baloo on his very first mountain adventure + he hiked, met a bunch of people, and met at least 10 pups! Henry has become the best big brother and always checks on him to make sure he is doing okay. He couldn't be fitting into our little family any better and we just love him to the moon and back."
The pics have made the traveling duo a social media sensation. They boast over 100,000 followers with their cute and cuddly pictures. They often share a sleeping back and Baloo loves to be a kitty hat for Henry. Isn't it the most adorable couple you've ever seen?
Share your thoughts in the Comments section below, on our Facebook Page,  Follow Our Twitter Account or Head Over To Our Pinterest Page!