Meet Instagram Star Smush – the Kitty With the Squished Face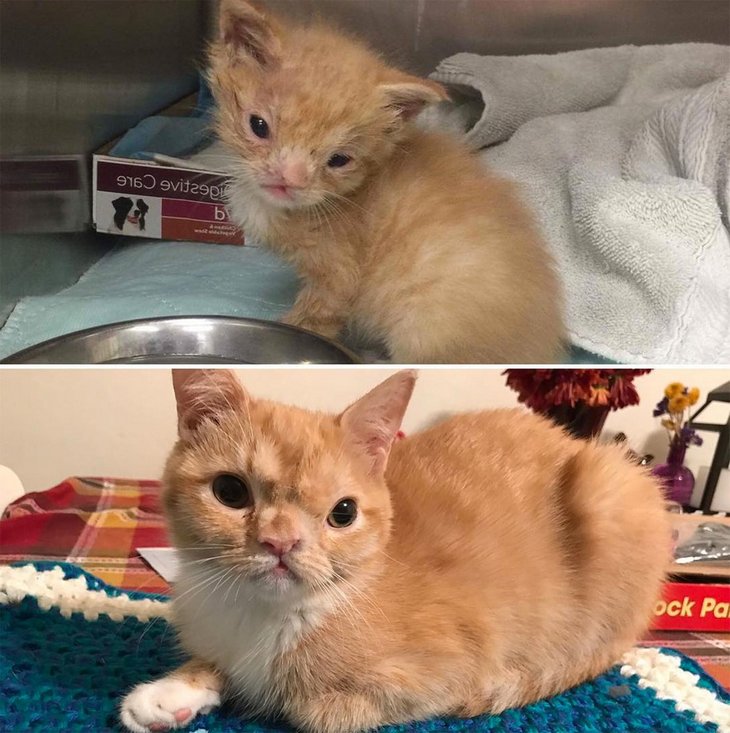 Just in time for the holiday season, a heartwarming story about a new Instagram star, Smush, the kitty with the squished face. The story of this little kitten will give you all the feels.
Related: BFF's Baloo the Cat and Henry the Dog's ADORABLE World Adventure Photos
Smush is breaking barriers on being unique and proving it's ok to be different. Her face bears an exceptional look appearing to have a squished nose. Smush's adorable little face is the result of several genetic abnormalities. Photographer Shannon Jackson saw the beauty of this little kitten's face while volunteering at Helping Hands Pet Rescue. Being responsible, Jackson consulted her wife and the two decided to foster Smush to see if she would be a good fit for their family.
It only took one week before the couple adopted Smush. It takes a lot of work to keep this gorgeous cat running. She came into the shelter in bad shape. "When she was a tiny kitten she wasn't eating on her own so she had to be syringe fed every four hours or she would have been euthanized," Jackson explained. "She had a terrible case of ringworm and was on a bunch of medications and had a lot of Lyme baths. She also had an upper respiratory infection. All of this was cleared up when she was in her foster homes."
Related: Taylor Swift Launches Reputation With Feline Friends – Celebrity Cat Photos
This animal-loving family has hearts as big as their growing followers. Smush has become a bit of Instagram star thanks to social media. The kitten that could have thousands of fans and the following is growing by the minute. This isn't the only fur baby in the house. Smush shares her home with three-legged dog Bean, two other canines, three cats and one hedgehog.
Share your thoughts in the Comments section below, on our Facebook Page,  Follow Our Twitter Account or Head Over To Our Pinterest Page!