Best Hacks for Pet Owners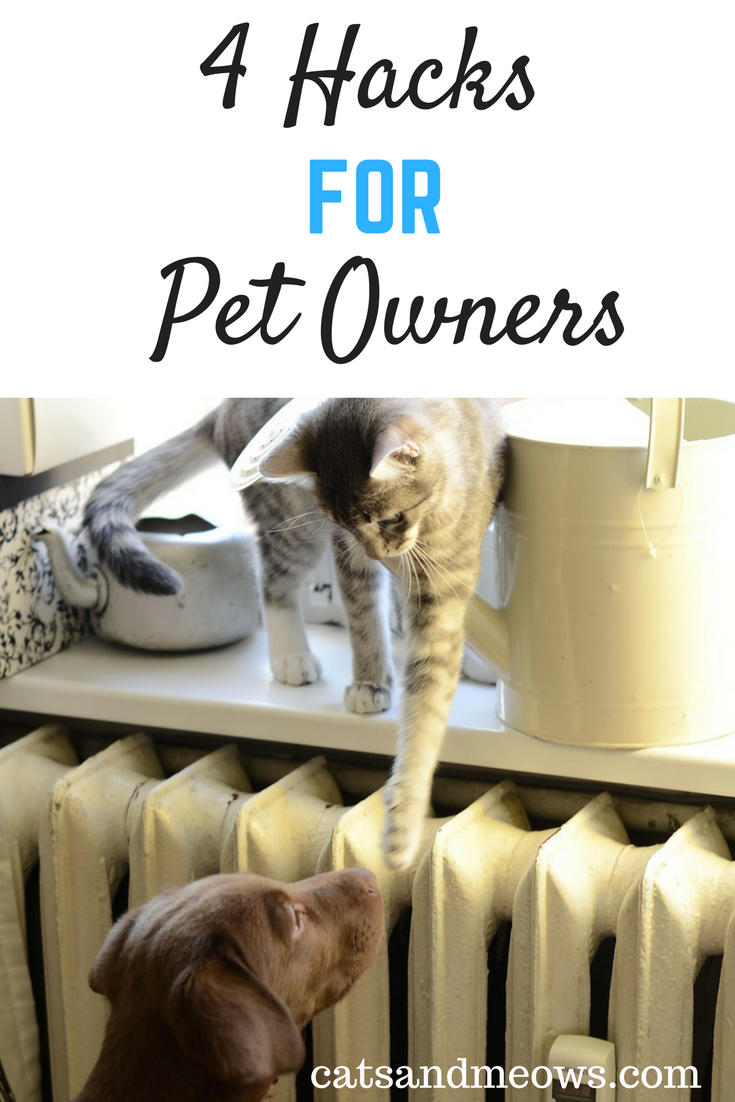 Who doesn't love hacks? I have two cats and one dog and I always looking to find tips on how to better manage my time and take care of my little darlings better and more efficiently.
If you are a pet owner, you know what a lot of work they can be. But, they are part of the family so you want to be sure they are happy and healthy.
Dryer sheets during a thunderstorm
There are some dogs that just do not like thunderstorms. The reason for this may have to do with static that gets built-up in their fur. To help relieve some of their storm stress, take a dryer sheet or two and rub it across your dog's fur.
You Might Also Like —> 7 Tips For Traveling by Car with Your Cat
Shower caddy for dog supplies
If you have pet supplies laid out all across your home, all you need is a shower caddy to tidy things up a bit. You can hang the shower caddy wherever you need it like the hallway closet or the garage entrance. Then, use the caddy to store pet treats, pet shampoo and pet collars.
Make your own pill pockets
Most animals won't take their medications on their own so you have to get a little creative to ensure they take their pills as prescribed. You can easily make a tasty treat and pop the pill inside. All you need is 1 tablespoon of milk, 1 tablespoon of peanut butter and 2 tablespoons of white flour. Combine all the ingredients together in a bowl then form into small pocket and store in the fridge for when you need them.
You Might Also Like —> Which Personality Type Does Your Cat Have?
Rubber gloves to pick up pet hair
If you have cats or dogs in your home, especially long-haired ones, then you know that they get hair everywhere. An easy way to pick up all that hair in a snap is to put on a pair of damp rubber gloves. Then, just glide your hand across the couch or other piece of upholstery. The hair will collect on the gloves then just rinse the gloves with warm water.
Share your thoughts in the Comments section below, on our Facebook Page,  Follow Our Twitter Account or Head Over To Our Pinterest Page!