Catzonia: World's First Five Star Cat Hotel – For Your Special Pet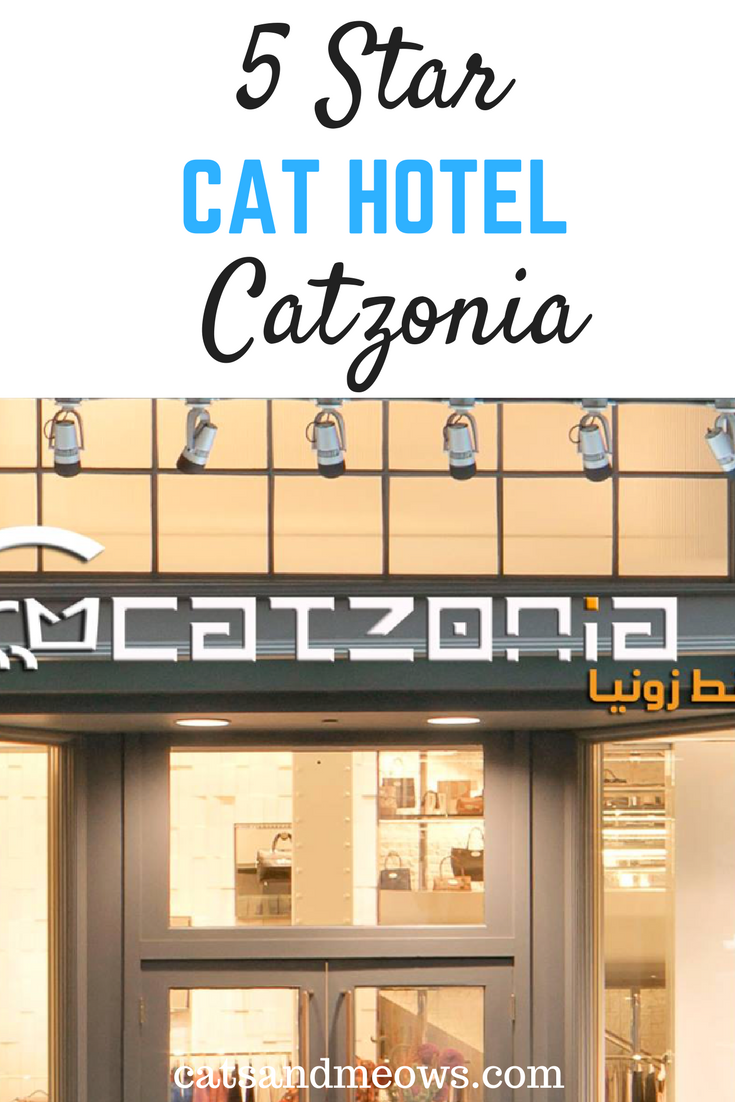 Do you live with a VVIC (Very Very Important Cat) like I do? Well then, (we assume all cats answered in the affirmative!), may we suggest your next vacation destination? Malaysia's lavish new hotel Catzonia, billed as the world's first five-star cat hotel, is fit for a lion king!
The grand Catzonia, located in the exotic capital city of Kuala Lumpur, advertises 35 rooms in four categories. Amenities include temperature controlled rooms, grooming and spa services, even a –gasp- dating service! Oh my, I hope parental permission is required prior to participating in that activity!
Naturally, the VVIC Room is the hotel's premier digs. Up to ten adult party animals can cavort freely in this room! Alternatively, the room is the perfect accommodation for a mama cat visiting with kittens. The ultra-luxe VVIC Room comes complete with a mini playground, separate toilet, and three king-sized beds (BYOC-Bring your own catnip!).
The VVIC and VIC Rooms have CCTV that pet parents can access via a phone app. Also included is a special grooming service for the more cultivated feline. This treatment promises not only to clear your cat's skin, but also banish any wayward fleas!
Little lions who book Catzonia's remaining kitty rooms will find an equally impressive spate of amenities. Queen, double or single beds can be requested, and up to seven cats can share a room. Pet parents of particularly rambunctious or finicky felines can request up to three cleaning and feeding sessions per day.
In addition, Catzonia's well-appointed standard rooms all have WI-FI, air conditioning (is there anything worse than waking up with frizzy fur?), and showers.
The feline-friendly lodgings can be booked anywhere from three hours to up to an entire year (for the more discerning, high-maintenance felines!)
Catzonia's philosophy is certain to melt the hearts of frisky felines worldwide: "We believe, the cats need holidays too. They always prefer to be treated as a boss. It means the environment must be felt like home, always being cuddled and hugged, and most importantly they don't want to feel lonely."
Wow, do they get cats, or what?!
There's only one downside to such a perfectly personalized pampering experience: any kitty lucky enough to check in will undoubtedly have a hard time saying, "adios," when it's time to pack the bags and return home!
If your cat can't make it to Malaysia this year, no worries! Upscale cat hotels are trending worldwide.
English kitties can check into the luxurious Longcroft Cat Hotel in Hertfordshire, and stateside cats have the Barkley Pet Hotel and Day Spa available to meet any and all of their pampering needs. These distinctive hotels offer feline friendly amenities such as individual tv screens featuring fish and bird videos, and a feline nutritionist.
Whoever said, "it's a dog's life," never set foot inside the Catzonia or any of the modern hospitality hotspots drooling at the prospect of hosting the most pampered cats in the world!
You can find more news about Catzonia on their Facebook Page.
Share your thoughts in the Comments section below, on our Facebook Page,  Follow Our Twitter Account or Head Over To Our Pinterest Page!