7 Tips For Traveling by Car with Your Cat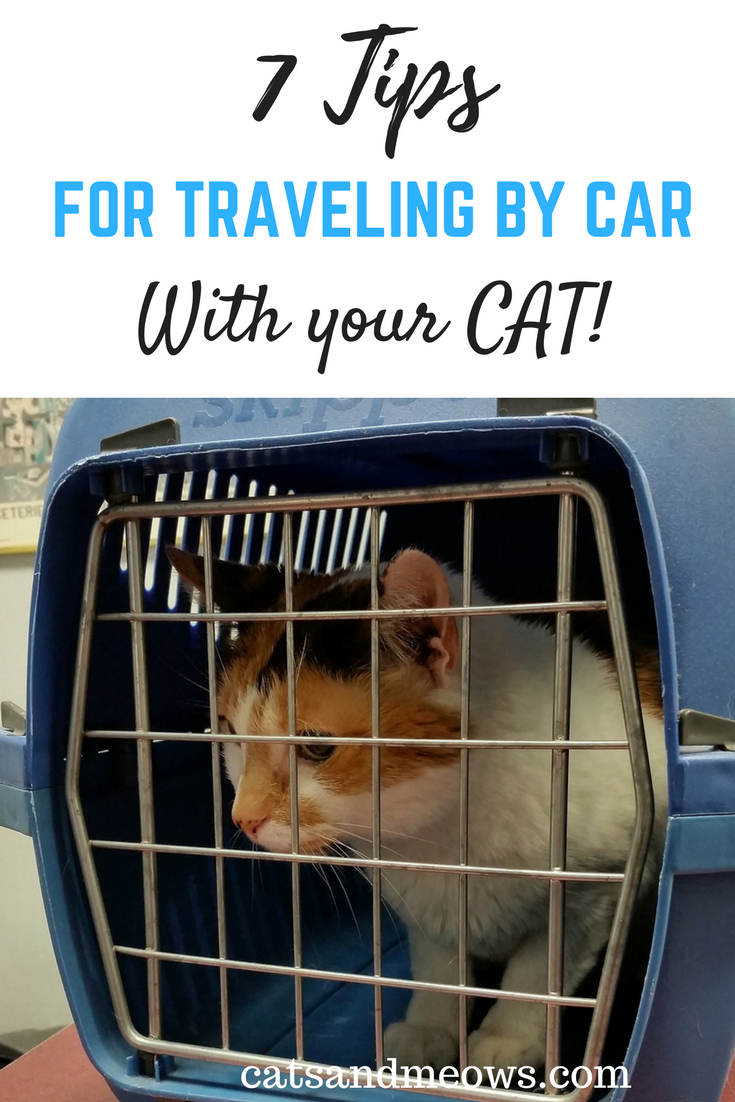 Cats do not make the best car travel companions in the world. Cats can get skittish, especially on longer car rides. However, there are some things you can do to ensure the car trip is rather enjoyable for you and your cat. Here is what you need to know about traveling by car with your cat.
Get them used to the cat carrier early
You can just expect to put your cat in their carrier and head off on a road trip. Cats need time to adjust to their carrier beforehand. About a week before you are to leave, set their cat carrier out in the house so they have time to get used to it. Just leave it, with the door open, so they can explore as they please.
You might Also like —> Pets on a Plane – Tips for Traveling With Your Pet
Use a well-ventilated carrier
You certainly don't want your cat running around loose in your car, so using a carrier that is well-ventilated is the safest option. Also, be sure to line the bottom of the carrier with towels.
Make sure you have cat ID with you
One of the things that you don't want to leave your home without is your cat's identification. No matter how well you plan and prepare, cats do escape and can get lost. The best form of identification is to have them microchipped. At the very least, be sure your cat has a collar and identification tags that have the city and town you live in and most importantly, have your cell phone number listed since you will be traveling.
Pack the cat essentials you will need
Back a bag for your cat with the essential things they will need, just like you would for a baby. You will need cat food and cat treats or snacks, bottled water, water bowl, food bowl, disposable cat litter trays, cat litter, pooper scooper, disposable bags, pet first-aid kit, toys and bedding.
You might Also Like —> Freshpet Pet Food: Fresh, All Natural Food For A Happier, Healthier Cat
Feed your cat hours before leaving the house
Be sure that your cat eats about 4 hours before you leave the house. This gives them time for their food to settle, preventing an upset stomach. Also, you don't want to feed your cat in the car because this can also cause them to have an upset stomach. Before leaving, also ensure your cat uses the litter box, preventing unexpected bathroom accidents in the car.
Secure the carrier with a seatbelt
You want to be sure your cat and their carrier are secure in the car. You certainly don't want the carrier falling over if you have to stop suddenly. Secure the carrier with one of the car's seatbelts.
Make pit stops every couple of hours
Cats get tired on long car rides just like we do. It is for this reason that you want to stop every couple of hours to give yourself and your cat a break. You don't want to let your cat out of the carrier unless they are on a leash because they may get scared and take off running. During this time, allow them to use the litter box, drink some fresh water and enjoy a cat treat.
Do you have any tips or experiences traveling with your cat in the car? Share them with us in the comments!
Share your thoughts in the Comments section below, on our Facebook Page,  Follow Our Twitter Account or Head Over To Our Pinterest Page!