The Best Interactive Cat Toys for Playful Kitties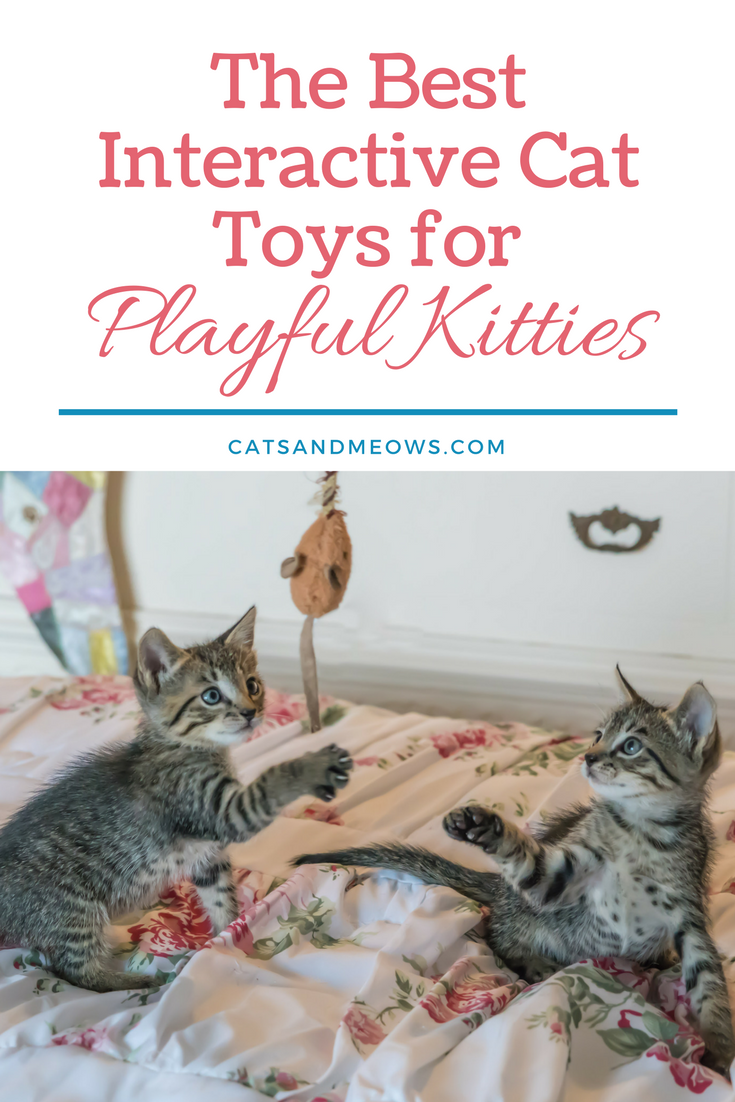 Have you got a cat who seems to have more energy than you can possibly handle? Some cats are absolutely brimming with curiosity and excitement – and while this is great, we don't always have enough time in the day to keep them engaged and entertained. Fortunately, there are a range of fantastic interactive cat toys on the market that can help to wear your cat out and give them the sensory stimulation they need – even when you're not available.
Affiliate links included below. Thanks for your support!
Let's take a look at some of the best options!
Equipped to offer two different modes of play, this mouse propels itself around the room, simulating the movements of a real mouse! The first mode is designed for docile cats, whereas the second is intended for more active hunters. Even the rubber tail twitches to entice your cats into "attack" mode.
Looking for a slightly more extravagant gift for your cat? This cat tower is a modern take on the traditional scratching post. Not only is it brimming with places for your kitty to sharpen his or her claws, but it comes with a range of hiding areas and dangling toys for playtime too. This is a kit that's sure to keep your feline friend happy for hours at a time.
An upgrade from the previous Catit model, this fantastic play circuit forgoes the standard scratching pad for a complex playing set up. Cats can hunt the ball as it moves around the track, and they can even jab their paws into the openings in the tops and sides of the tube. The pattern of the openings stimulates your cats' senses so that they never get bored.
Related: The 5 Best Cat Scratching Posts
An innovative and battery-powered play platform, the Petsafe pounce toy features a small plastic mouse that moves around the circular path in erratic and unpredictable ways to keep your kitty on its toes. It can be set at four different speeds, and the system is designed to withstand even the roughest play, so you don't have to be worried about exposing it to bigger, more aggressive cats.
Finally, we all know that cats love laser pointers, but this model seriously ups the ante. You can either use it as a standard laser by holding it in your hand and directing the motion of the light yourself, or you can place it on the ground and let automatic mode take care of the work for you. All you need is a few AA batteries, and you can create instant fun for your cat!
Share your thoughts in the Comments section below, on our Facebook Page,  Follow Our Twitter Account or Head Over To Our Pinterest Page!