The 4 Best Cat Shampoos that Kitty Will Love Too!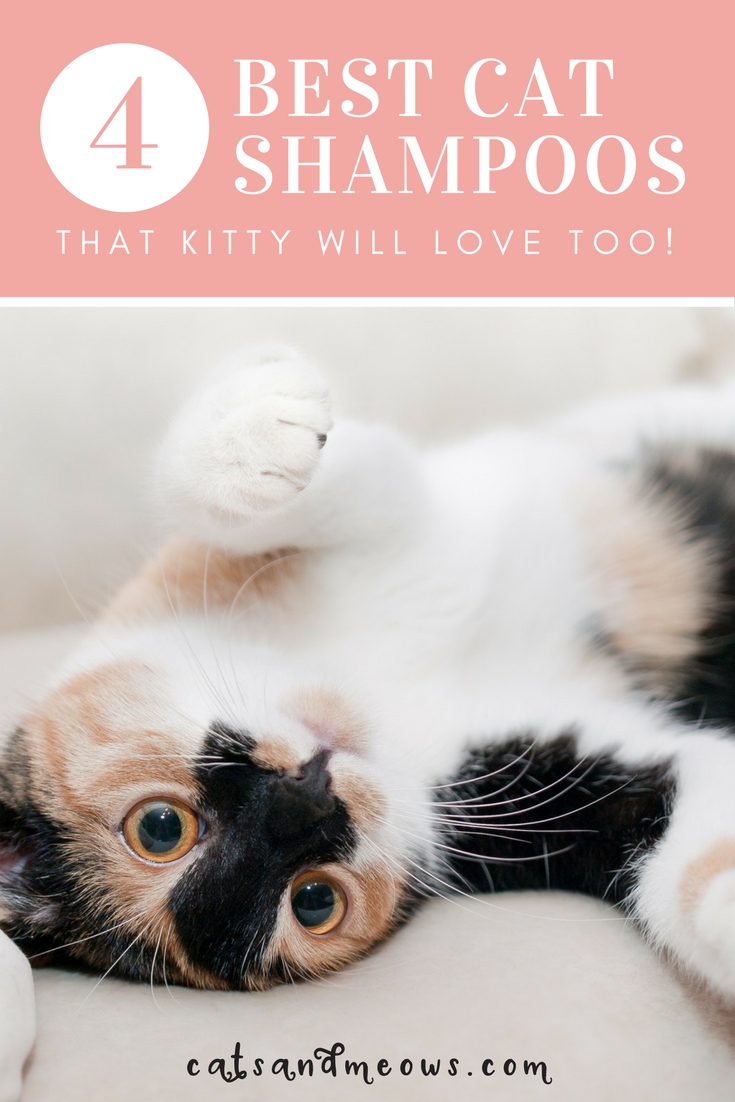 We can usually rely on our cats to manage their own bathing routine, but from time to time you might find that your kitty needs a helping hand to stay clean and hygienic. After all, if they end up being too unwell to keep themselves clean, or they get outside and rub up against things like paint, glue, or dirt, then you might need to fill up the sink and invest in a bottle of cat shampoo.
Affiliate links included below. Thanks for your support!
Fortunately, the right shampoo can help to make the experience less daunting for both you, and your feline friend. Here, we'll take a look at just some of the best options on the market.
A popular solution for keeping kitties clean, Four Paws Magic Coat shampoo is an affordable solution that uses mild ingredients designed to soothe your cat's skin as they bathe. The "tearless" mixture contains lanolin and aloe to promote smooth and silky coats in all kinds of cat.
Great for both cats and dogs alike, Earthbath is an effective shampoo that uses completely organic and safe ingredients to help you groom your cat. There are several different formulas available, and each comes with its own unique features. For instance, there's a hypo-allergenic shampoo and a range of scents to choose from! Just stay away from the tea-tree oil option as it can be toxic to cats.
The Top Performance fresh pet shampoo is beloved by many pet-owners around the world. Prices are affordable, and it comes with a mat-prevention formula that's perfectly Ph balanced for animals. Make sure that you dilute the shampoo that you use with the directions that are included on the label, as it's too potent to be used straight out of the bottle.
Finally, the Vet's Best waterless cat bath is a fantastic solution designed for felines that hate the sight and feel of water. This unique foam can be simply applied to your cat's fur without any need to wash it off, and it contains neem oil, aloe vera, and oatmeal. Perfect for almost any cat, it won't irritate their skin, and you can avoid wrestling with a soggy moggy.
Share your thoughts in the Comments section below, on our Facebook Page,  Follow Our Twitter Account or Head Over To Our Pinterest Page!