The Best Healthy Supplements for your Cat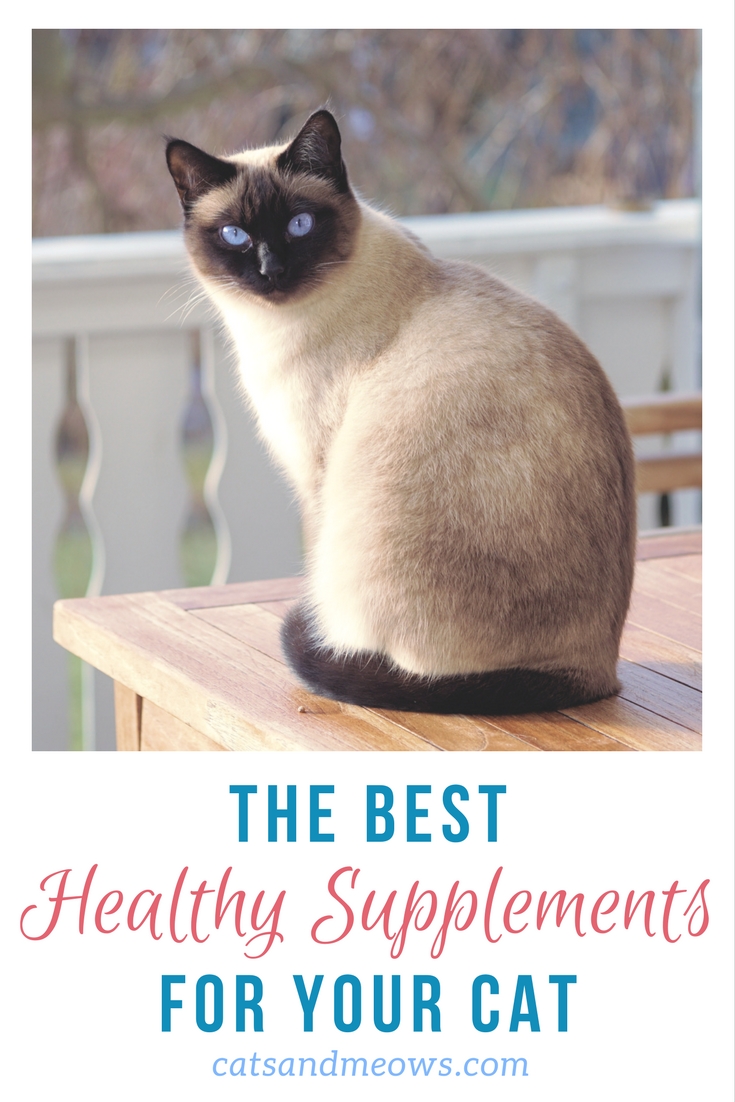 If you're wondering whether your cat might benefit from nutritional supplements, you're not alone. A lot of vets get questions from concerned pet owners who want to make sure that their favorite furry friend is getting all the nutritional goodness they need to grow and thrive. After all, we want to be sure that our cats are as happy and healthy as possible.
Affiliate links included below. Thanks for your support!
While most vets feel that feeding your cat a carefully formulated food is enough to keep them healthy, many also suggest that supplements can be a positive thing to introduce in certain cases. The important thing is to check to make sure that your veterinarian approves a substance before you start giving it to your cat. To help you get started with some of the best healthy supplements out there, we've compiled a list of our top four.
Related: 5 Tips To Keep Your Indoor Cat Happy
Multivitamins are frequently well-suited to cats that have just been adopted. After all, though you might look after your cat properly, other people might not show the same level of care, and a multivitamin can help to offer an instant dose of essential nutrients. Kitties who have just had a surgery or illness can also benefit from using multivitamins short-term. Here's a highly-rated version that you can buy on Amazon!
If your kitty has problems with absorbing the right amount of nutrition from his or her food, then a plant-based digestive enzyme could be the perfect solution. You can mix NaturVet digestive aid in alongside your cat's regular meals to help them deal with sensitive stomach problems and break down cellulose too!
Just like with people, omega-3 fatty acids can do wonders for supporting brain function in cats, while decreasing inflammation, managing arthritis and joint pain, and supporting a healthy coat! Double check with your vet to ensure that your kitty's allowed to take this, but Vetri-Science Omega 3, 6 and 9 can give you a fantastic boost to benefit the health of your cat!
Finally, probiotics can be a great addition to a cat's everyday eating habits, as they can help to prevent stomach pains and digestive problems. They're particularly beneficial for aging cats, and can help to enhance the immune system too. Purina Fortiflora Reline Nutritional Supplement is one of the most popular options available on the market today!
Share your thoughts in the Comments section below, on our Facebook Page,  Follow Our Twitter Account or Head Over To Our Pinterest Page!