5 Tips To Keep Your Indoor Cat Happy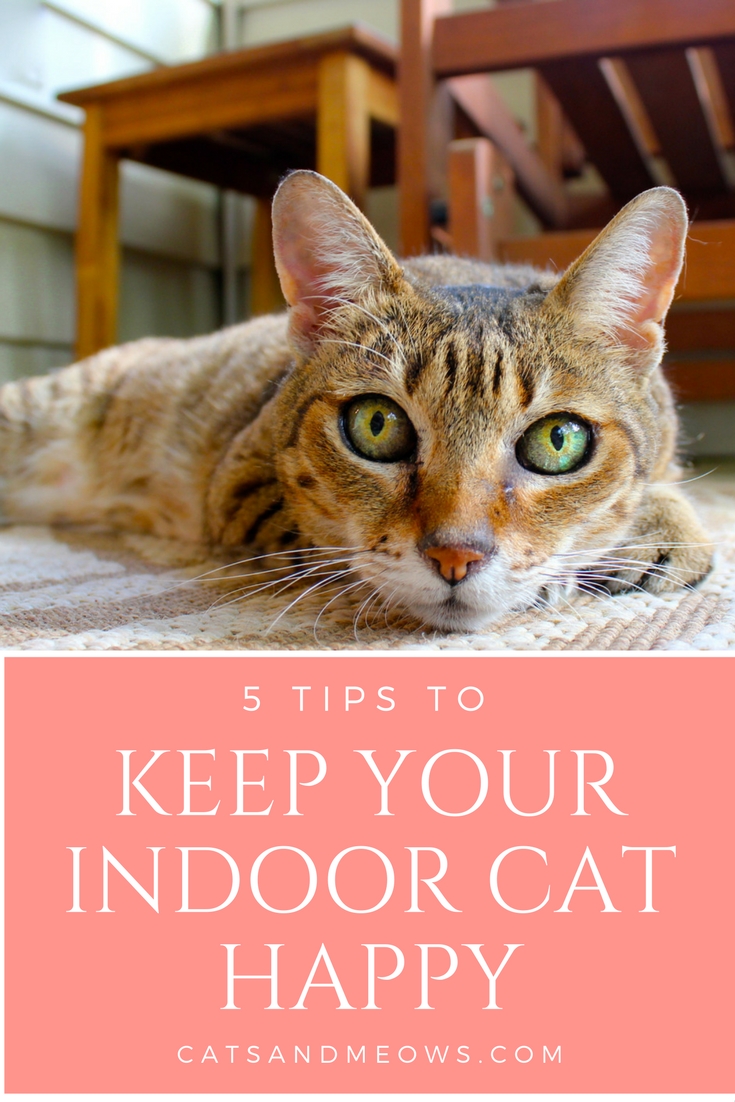 Despite what you may have heard, indoor cats can actually be extremely happy. While many pet owners choose to let their cats go outside, that's not always possible. If you live in a flat or in the middle of a bustling city, the idea of letting your kitty out into the wide world may be utterly terrifying. In fact, it's no wonder that so many cat lovers choose to keep their pets inside.
Affiliate links included below. Thanks for your support!
Of course, you want to make sure that your pet is as happy as can be when they don't leave the home. So, what should you do? Well, luckily for you, we have some excellent tips to help you do just that.
1. Be sure to get some indoor plants
It's no great secret that cats absolutely love plants. If you want to keep your kitty happy, investing in a few houseplants may just be the way forward. Make sure that you choose plants that cats tend to like. For example, a little-known fact is that felines tend to adore spider plants.
Related: 10 Plants That Are Safe and That Cats Love
2. Keep the house clean and tidy
Remember, your home is your cat's habitat. For that reason, you need to make sure that you keep the space clean and tidy at all times. This can be a bit of a commitment but it's worth it to make sure that your cat is comfortable at home. Just be sure to clean your place on at least a weekly basis. It will make all the difference.
3. Try walking them outside
Here's something you should know about but not all cats seem to like it. You can actually get cat leashes so that you can walk your kitty outside. If you happen to live in a quiet area, it may be worth taking your cat for a little walk.
4. Play with your cat each day
When your cat is alone in the house all day long, you need to make sure that they get the attention that they need. That means that you should make the time to play with them and make sure that they are entertained. You can get a range of beautiful and fun cat toys online, such as balls and feathers. You should invest in a few key ones and play with your cat whenever you can!
5. Create some height in the room
Finally, let's talk about the height of the room. If you are lucky enough to have tall ceilings, you just use this to your advantage. Cats love height. Installing some shelving or even a hammock for your cat will mean that they can chill out in comfort!
Share your thoughts in the Comments section below, on our Facebook Page,  Follow Our Twitter Account or Head Over To Our Pinterest Page!