10 Plants That Are Safe and That Cats Love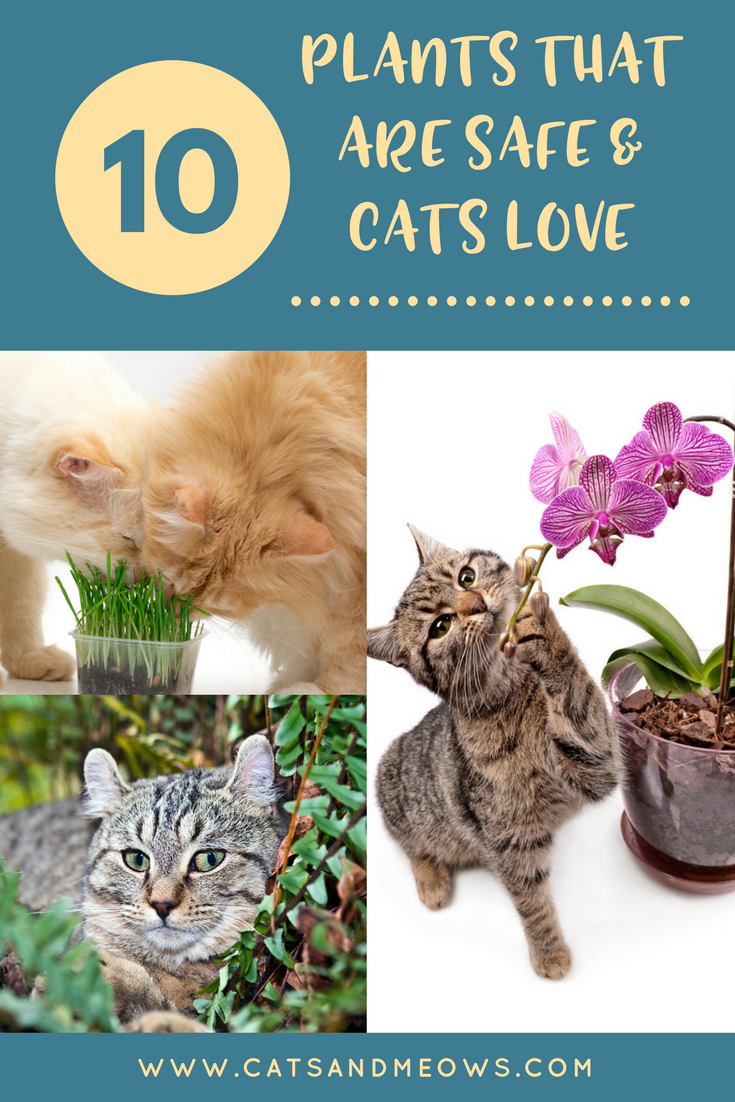 If you happen to have a cat, it's crucial that you make sure that you get plants that are at once safe and that they will love. Well, that's often easier said than done. If you have no idea where to start, you've come to the right place. Here are the best indoor plants you can get:       
Money plants
These indoor plants are absolutely beautiful and easy to grow. What's more, they are 100% safe for your feline friends. Plus, they help to clean and purify the air.
Valerian
These stunning plants look gorgeous when they flower which is a massive bonus. If you have a cat, you should also know that they are safe and may even help them sleep.
Cat nip
It may well surprise you to learn that you can grow cat nip at home. If you already know that your kitty loves this stuff, why not give them an extra treat?
Related: 3 Plants That Act Like Catnip
Ferns
Many people have ferns in their garden and they are a great addition to any space. Luckily, cats also adore these plants so go wild.
Orchids
If you're hoping to spruce up your home, Orchids may be just the thing. These lovely flowers always look chic. Oh, and felines love them!
Spider plants
You will likely notice that cats are somehow drawn to spider plants. They just cannot help themselves. If you get some of these, you may well have to stop your kitty eating them.
Affiliate links included below. Thanks for your support!
Barberton daisy
Here's another plant that helps you to purify the air while looking brilliant too. Your cat will not be able to resist this great plant and will likely spend a whole load of time with it.
Rye
If you grow rye in your yard space, never fear. Cats will ultimately end up eating (or chewing) on this stuff. That's hard to avoid! Still, they adore it and it's 100% safe for them. Phew.
Lily turf
These cute, purple flowers are easy to grow! That's why so many people love them. The good news is that cats love them too.
Bamboo palm
If you happen to live in a polluted area, getting some Bamboo palm might just be the answer. This plant looks wonderful and is great for cats as well. Genius!
Share your thoughts in the Comments section below, on our Facebook Page,  Follow Our Twitter Account or Head Over To Our Pinterest Page!