Guide to Choosing Cat Toys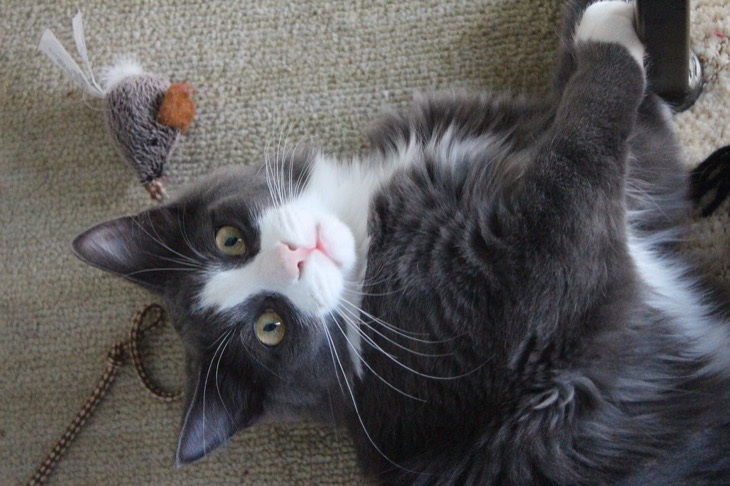 Cats love playing with toys, but when selecting a toy for your little fur ball, you want to be sure that you choose toys that are not only safe for them but fun as well. Here is your guide to choosing cat toys.
Variety of toys
Before you even set out on an adventure for shopping for cat toys, it is important to note that when it comes to toys and playing, cats like a variety of toys to play with. They tend to get bored when they have just one type of toy to play with over and over. So, what are some toys cats prefer more than others?
You Might Also Like —> Is It Safe To Feed Your Pet Cat Canned Tuna?
Teaser toys
Teaser toys are the favorites among most cats. These are toys that require you to play with your cat as it is not something cats should play with on their own. These toys usually have some sort of plastic pole that you hold onto, attached with a string and something at the end like ribbons or feathers. Cat love these because they can use their natural instinct of pouncing.
Furry mice toys
Furry mice toys are another cat favorite because they look like real mice. And we all know how much cats love mice, right? Cats love to catch these toys as if they are hunting their prey.
Plastic ball toys
Plastic ball toys provide cats with a lot of fun chasing them around. Some of these ball toys have a bell in them, making them even more enticing to cats because of the sound. There are also ones that light-up or have catnip inside of them.
You Might Also Like —> Easy And Quick Homemade Beef Cat Food Recipe
Catnip toys
Cats are attracted to catnip because of an ingredients known as nepetalactone, which is designed to stimulate your cat. Every cat will react to catnip in a different way; some will roll in it, some will eat it, some will sniff it, some will get very hyper while others will just mellow out. There is a wide array of catnip toys on the market today. You can pretty much find everything from pure catnip to catnip stuffed toys to catnip scratchers.
Share your thoughts in the Comments section below, on our Facebook Page,  Follow Our Twitter Account or Head Over To Our Pinterest Page!