This Massive Cat Art Collection Will Blow Your Mind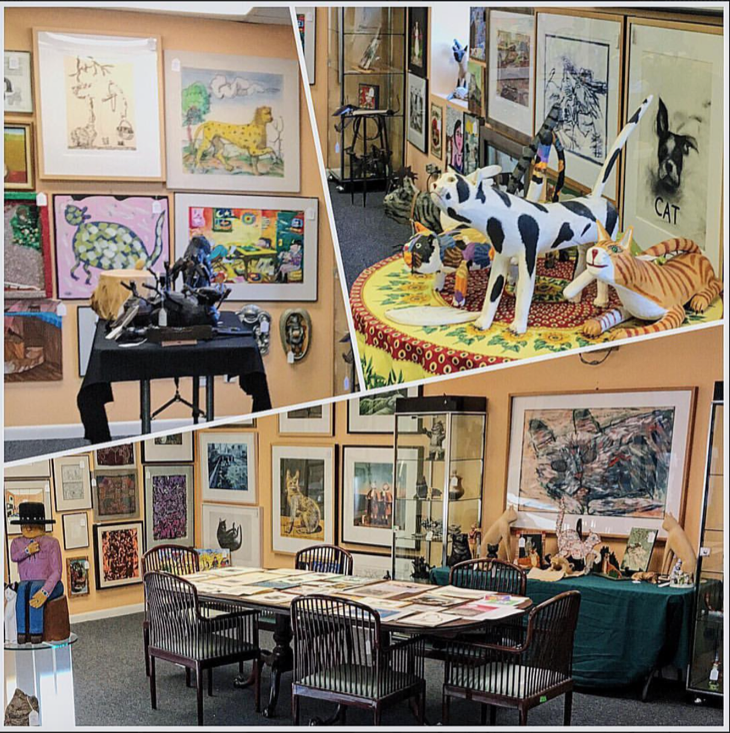 If you love cats as much as we do, then you probably don't just have cats as pets. A true cat lover has clothes with cats on them, blankets with cats on them, cat knick-knacks, cat themed wallpaper, and probably a few pieces of pretty sophisticated cat art.
If you are a cat art enthusiast [and why wouldn't you be, cats are adorable!] then you have absolutely have to check out this upcoming cat art show and auction, which is being held online. The online auction kicks off on Saturday, November 12, at Quinn Auction's official web page. Up for purchase and your viewing pleasure is 246 pieces of cat-inspired art – including photographs, paintings, drawings, and even some ceramics.
You Might Also Like —> Werewolf Cats – Lykois Are Taking The States By Storm, And They're Adorable!
The cat art collection was started over 10 years ago by a Utah art teacher and artist named Patrick Eddington. Sadly Eddington passed away earlier this year, and now his entire collection is up for sale. Eddington revealed years ago that he was putting together the collection to sell one day to raise funds for an animal sanctuary.
According to a representative from Quinn's Auction House, "The story of how Patrick Eddington acquired the original Cat Project artworks is quite remarkable. For years he carried on an extensive correspondence with a staggering number of visual artists and writers. His genial letters, little gifts, and certainly his persistence, charmed many of them into contributing to the project. That was a feat in itself."
You Might Also Like —> Second Hand Smoke and Cats
The massive art collection is pretty incredible, and would also make for some awesome Christmas gifts for the cat lovers on your shopping list. Hey, you never know, some day the art could be worth 10 times what you pay! Make sure you head over to the Quinn Auction's official Facebook page and check out some of Pat Eddington, aka "Pat The Cat's" awesome stuff!
Share your thoughts in the Comments section below, on our Facebook Page,  Follow Our Twitter Account or Head Over To Our Pinterest Page!