What to Feed Your Cat if They Have Food Allergies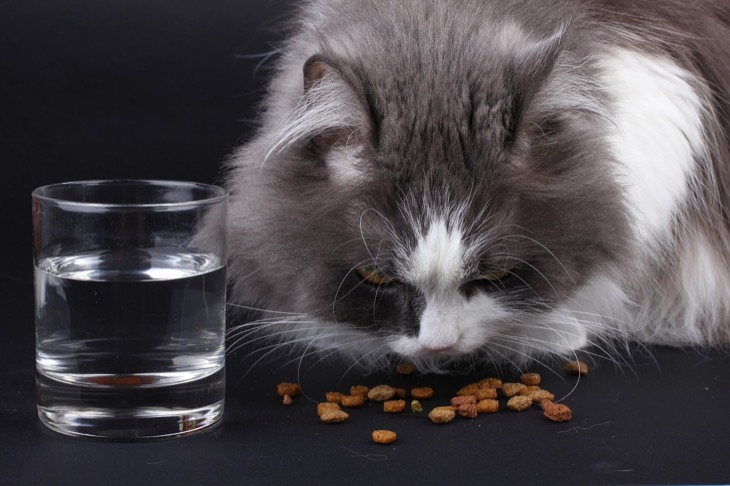 Cats that have a food allergy often deal with skin that is dry and itchy or they may suffer from chronic ear infections. Cat food allergies are not really that uncommon and they are fairly easy to keep under control. The good news is that there are some cat foods out there that are hypoallergenic. Here are some things to feed your cat if they have food allergies.
Blue Buffalo
The Blue Buffalo Pet Food Company offers a large selection of high-quality pet foods, using fresh ingredients. They offer a line of products known as Limited Ingredients Diet. They have 4 types of food, 3 for adult cats and 1 for senior cats in flavors including Grain-Free Fish and Potato, Grain-Free Duck and Potato and Grain-Free Turkey and Potato. These products do not contain corn, eggs, soy, dairy or wheat.
Related: Easy And Quick Chicken Cat Food Recipe
Nature's Variety
The Nature's Variety Pet Food Company provides a line of pet food that is high quality and holistic. They also offer a line of Limited Ingredients Diet foods for cats with allergies. The line includes 2 different formulas of dry food and 5 different formulas of wet food. The dry formulas include either turkey or rabbit as the main protein source, while the wet, canned formulas include turkey, pork, lamb, rabbit and duck. These products contain no gluten and no grains.
Natural Balance
Natural Balance is another cat food brand that offers of line of Limited Ingredients Diet products, including two dry food formulas and 3 wet food formulas. The dry formulas include Salmon Green Pea and Chicken Green Pea, while the wet formulas include Duck Green Pea, Chicken Green Pea and Venison Pea.
Related: How To Save Money On Cat Food
Royal Canin
Royal Canin makes a line of cat food for those with allergies and are usually available in veterinary offices and online, with a prescription. They offer 3 dry food formulas and 1 wet food formula. The dry food formulas include the Hypoallergenic PD Dry Cat Food, make with duck; the Hydrolyzed Protein Dry Cat Food, made with using hydrolyzed soy protein and the Select Protein PR Dry Cat Food, made with rabbit and peas.
Share your thoughts in the Comments section below, on our Facebook Page,  Follow Our Twitter Account or Head Over To Our Pinterest Page!