'The Bold And The Beautiful' Star Scott Clifton Shares Adorable Photo Of His Cat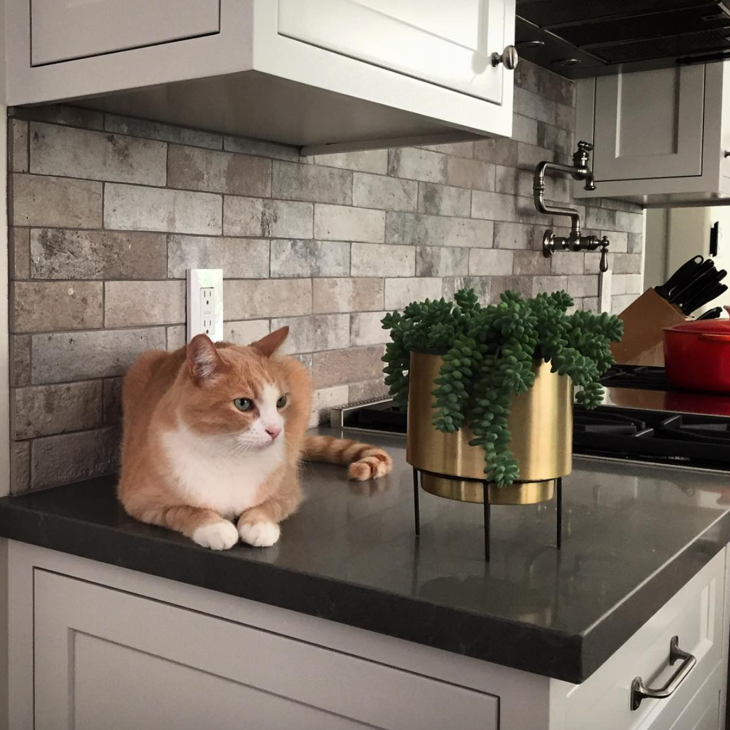 'The Bold And The Beautiful' star Scott Clifton just became the proud dad of a handsome baby boy this year. But, his newborn son Ford Robert is not an only child, Scott and his wife Nicole also has an adorable orange and white cat.
Normally Scott Clifton's Instagram is full of photos of his family or references to the CBS soap opera 'The Bold and the Beautiful,' which he stars as Liam Spencer on. But, this week Scott took to social media and shared a super cute snapshot of his beautiful orange and white cat, posing on the kitchen counter next to a house plant. Scott jokingly captioned the photo, "The Waiting (for treats) Game."
A few of Scott's followers commented on how cute his feline friend is, but most of them were more impressed with the kitchen counters and backsplash. Before baby Ford was born in May, Scott and his wife Nicole were doing some major remodeling in their home to get ready for the baby.
You Might Also Like —> Haley Pullos Shares Adorable Snapshot Giving Her Cat Chloe 'Good Morning Kisses"
Clifton even shared some photos of the kitchen remodel on Instagram earlier this year, showing himself and a few members of his family hard at work. It looks like they did an amazing job, and the kitchen is complete, and his cat is loving those beautiful new countertops! We should also mention that the Clifton family's choice of foliage in their kitchen is impeccable.
Scott seems to be facing the uphill battle that all of us cat owners have to deal with. Why won't our cats stay off the counters!? It's almost as if they enjoy sleeping and sitting on our kitchen counters just because they know how much it annoys us!
You Might Also Like —> Pretty Little Liars Star Keegan Allen's Cat Poses On His Shoulder For A Cute Photo
Do you have a cat you just can't keep off your counters? Or have you just given up and accepted the fact that it is unavoidable? Seriously, though, how cute is Scott Clifton's cat? Are you a fan of his on 'The Bold And The Beautiful?' Let us know in the comments below!
Share your thoughts in the Comments section below, on our Facebook Page,  Follow Our Twitter Account or Head Over To Our Pinterest Page!