Best Ways to Pamper Your Cat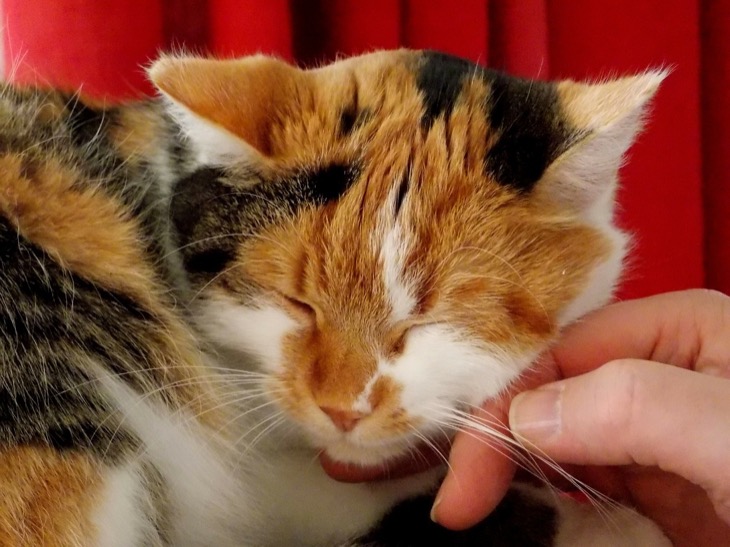 Cats love attention just as much as we do, so naturally they love to be pampered every once in a while. Heck, who doesn't love to be spoiled now and then? Here are some of the best ways to pamper your cat.
New cat toy
Cats love to play, so why not pamper your cat with a new toy? It doesn't have to be anything expensive. Heck, most cats are happy playing in a cardboard box.
New cat bed
If your cat already has a cat bed, maybe it is worn out and a new one is in order. If not, try pampering them with a heated cat bed or an orthopedic bed.
New scratch post
Cats are natural born hunters, so one of their impulses is to scratch. A scratching post come in an array of designs and colors. Cats absolutely love scratch posts since they keep him from getting bored and they keep his nails and claws healthy.
Lots of cuddles
Cats love to cuddle and is an activity that doesn't cost a dime. All it takes is a few minutes each day. Cuddling allows you to form a special bond with your cat.
Fresh catnip
Fresh catnip is part of the mint family and is something cats seem to absolutely love. You can give them fresh catnip by itself, or there are toys that contain catnip that will make your cat as happy as can be.
Gourmet treats
Forget about those treats that are loaded with artificial flavorings. If you want to pamper your cat, gourmet treats are the way to go. Gourmet treats are ones that are packed with whole ingredients like real meat, eggs and olive oil.
Window watching
Believe it or not, cats love to look outside and observe what is going on. Create a spot where your cat can perch and watch the butterflies, birds and neighborhood cats. Something as simple as laying on the back of the couch to look outside is enough to make your cat happy and content.
Share your thoughts in the Comments section below, on our Facebook Page,  Follow Our Twitter Account or Head Over To Our Pinterest Page!