The Best Cat Treat Dispenser Toys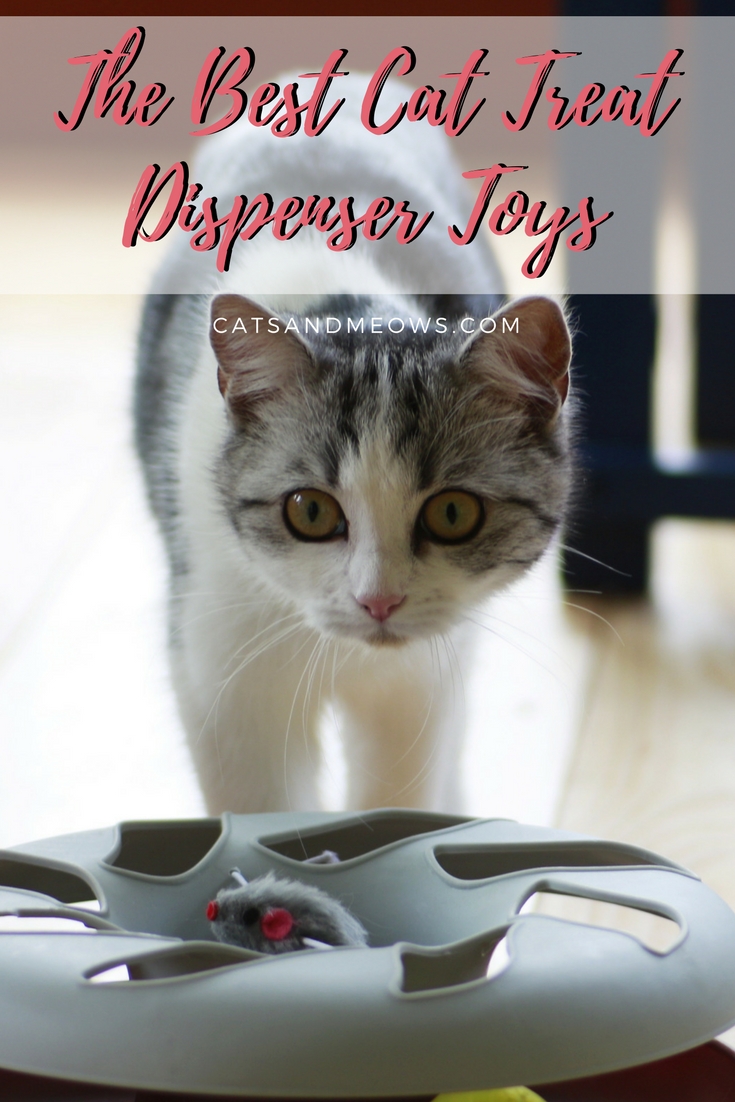 If you want to give your cat a treat, but you also know that he or she loves a challenge, cat treat dispenser toys could be the perfect solution. These toys are ideal for indoor cats who can sometimes become complacent and lazy without the opportunity to hunt and catch their own food. A dispenser motivates your cat to hunt, play, and get fantastic treats as a reward, which is a great way to physically and intellectually stimulate your pet.
Related: How to Help your Cat Slim Down
Here are some of the best cat treat dispenser toys that you can get on the market today!
Affiliate links included below. Thanks for your support!
The Trixie 5-in-1 cat activity board is a very unique and exciting toy treat dispenser designed to stimulate your cat's mind through a range of different platforms in the same platform. The cat needs to use all of its senses to figure out how they can pull treats from the different parts of the puzzle. This is great for keeping your cat engaged for long periods of time!
This unique toy can dispense food or treats, while encouraging playtime with your cat's natural instincts. It's all about encouraging exercise alongside feeding to control weight in cats that are more prone to grow lazy and chubby over the years. It also improves digestion by ensuring your cat only eats small portions at a time. The PetSafe EggCercizer is even dishwasher friendly!
The Catit Senses 2.0 Digger toy is all about pushing your kitty to dig and paw for their food. It comes with a range of tubes that can be filled with food to help your cat seek out their own kibble or treats. The tubes are easy to clean and disassemble too – so there's nothing to worry about in terms of maintenance!
Another great offering by Catit, this is a fantastic option for feeding your cat and offer different difficulty levels challenge your kitty's ability to find and eat their food. The cat simply uses his or her paws to push the food along the maze into the bowl at the bottom. At the same time, the mat at the base of the tree helps to provide a massage to his or her paws!
Finally, the Kong Cat Wobbler treat dispensing toy can be filled with food or treats depending on your preference. It encourages your cat to play and wrestle with its food just like it would in the wild, and includes a furry catnip filled tail to help promote activity.
Share your thoughts in the Comments section below, on our Facebook Page,  Follow Our Twitter Account or Head Over To Our Pinterest Page!