Wisconsin Couple's 911 Call – Held Hostage By Pet Cat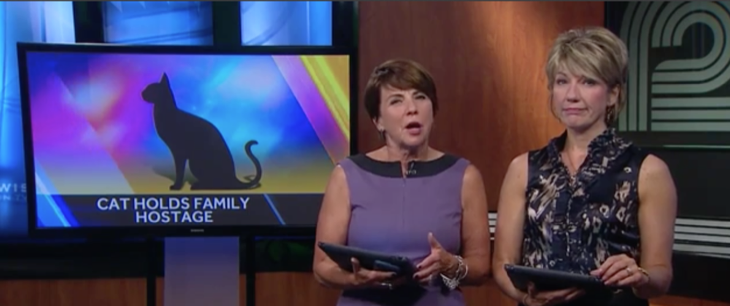 A Wisconsin couple called 911 after being taken hostage by their cat in the couple's home. The situation began when the cat attacked the husband on Friday, June 24 and it was put into a room to calm down WISN in Milwaukee reports.
After the cat was let out of the room it attacked the husband again. Minutes after the second attack the wife called authorities and explained that they were being held hostage by the hostile cat. "This is gonna sound like a strange question but we have a cat and it's going crazy and attacked my husband and we're kind of hostage in our house and we're just wondering who we should call to do something, get rid of the or help us?" the woman told the 911 operator.
The dispatcher asked the woman if this was the family's pet cat and the woman responded that yes, they owned the feline. Police were dispatched to the home and the cat was taken away and turned over to animal control.
In a statement Greenfield, Wisconsin police sergeant Matt Borchardt said, "There's been weirder [calls] but this is one of the most unusual ones. This one was unusual under the circumstances, but it's not unusual for us to handle animal complaints."
The two-and-half-year-old female feline is now in quarantine. The woman told the dispatcher the cat had been taken to the vet but they were told there was nothing wrong with the animal other than an allergy. You can listen to the full 911 call on the WISN website, HERE!
Share your thoughts in the Comments section below, on our Facebook Page,  Follow Our Twitter Account or Head Over To Our Pinterest Page!