Natural Herbs to Improve Your Cat's Health – Great Alternatives to Processed Treats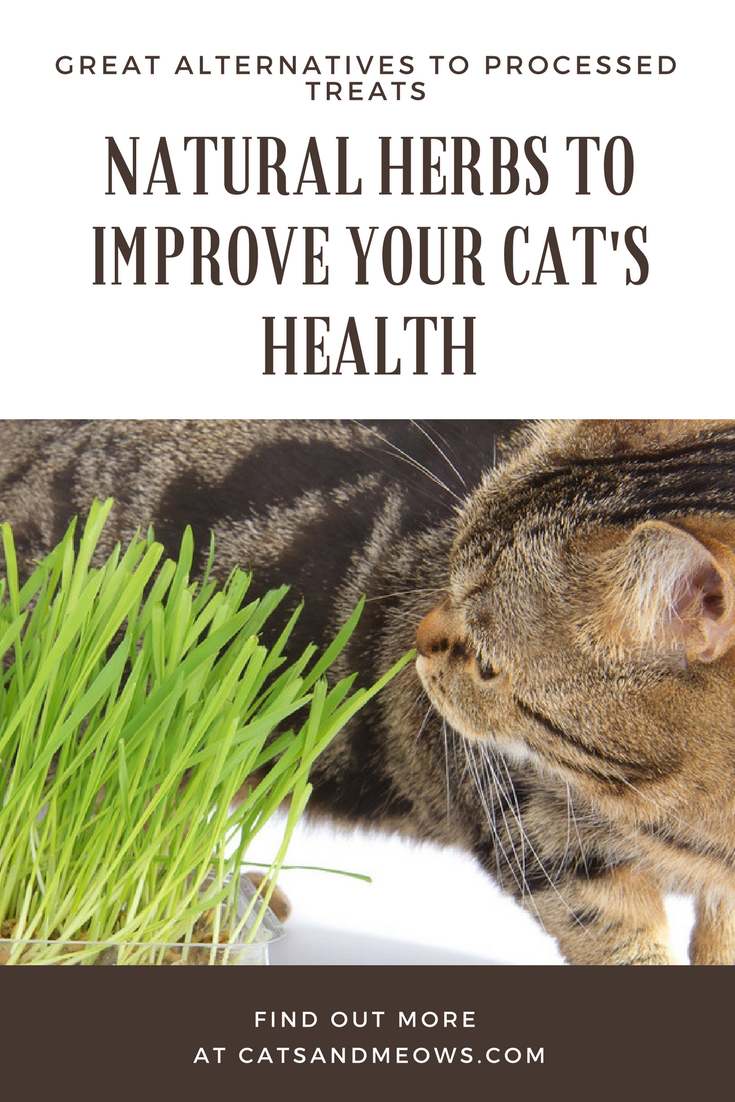 If you're looking for some natural herbs to plant in your garden to improve your cat's health, we have a great list! These herbs will make great alternatives to processed treats or just to have around to spoil your feline friend. While cats are natural carnivores, they sometimes crave greens. You don't have to have a full-on garden to grow these lovely additions to your home. A lot of these options can easily be grown in a small container on a windowsill. Bonus – it will also keep your cat from going after your other decorative greenery!
Related: 5 Myths About Pet Cats
Cat Grass – This is a popular option for pet owners. Cat grass will satisfy chewing desires and help with digestion. If you find your cat is eating a lot of greens, make sure you check with your vet. You can find seeds super cheap or even kits for a couple bucks on Amazon.
Catnip – This is an actual herb that cats love the same way some of us love wine. It's a stress-reducer and anxiety reliever that is great for introducing new people or pets. In addition to making your kitty happy, catnip can be added to a bath to soothe your cat's skin.
Cat Thyme – If your cat has an issue with catnip, cat thyme can be a great replacement for the happy treat. However, the smell can be overwhelming for us humans. They also tend to grow more slowly, so if your cat is a fan, plan on getting a few pots ready to have on hand.
Valerian – A great alternative to super-smelly cat thyme is valerian. You'll typically see it used for humans as a sleep aid, but the opposite is true for cats. The herbal stimulant will help your fat cat get some needed movement and exercise.
Related: All-Natural Home Remedies for Pets
Licorice Root – Is your kitty suffering from arthritis? Licorice root might be an excellent natural pain reliever for your cat. It's also great for a cat's metabolism, respiratory issues, and blood cleansing.
Do you have a go-to herb to sooth or pamper your kitty? Please share your natural herbs to improve cat health or give them a natural alternative to processed treats in the comment section below.
Share your thoughts in the Comments section below, on our Facebook Page,  Follow Our Twitter Account or Head Over To Our Pinterest Page!