Treasury Cat Gladstone Thrilled To Serve Queen Elizabeth: Friendlier Than Larry and Palmerston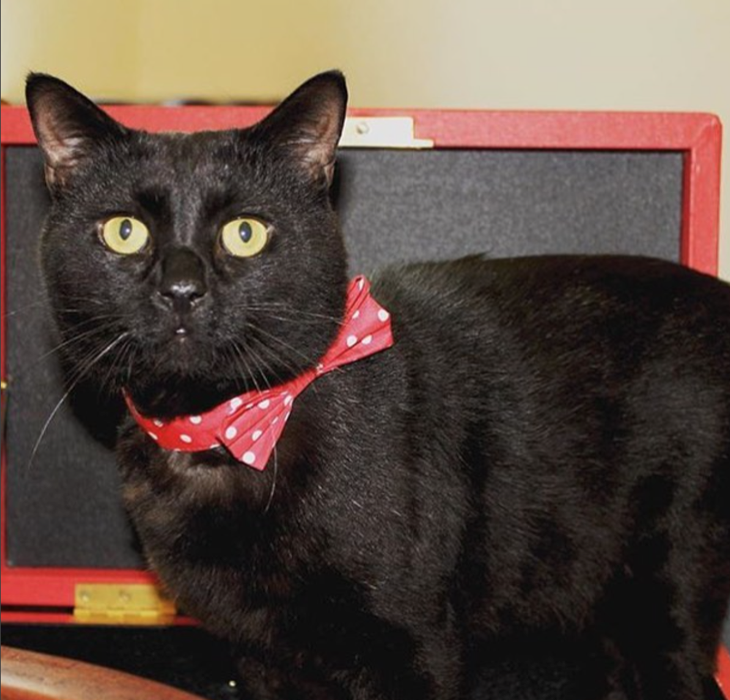 The saga of the Royal cats continues as Gladstone has joined Her Majesty's Treasury. Gladstone is thrilled to serve Queen Elizabeth as the Treasury's Chief Mouser.
Gladstone has his own Instagram – unofficial – account and announced that he is much friendlier than Larry and Palmerston who have had a few scuffles resulting in paw injuries and missing clumps of fur. Gladstone has also declared he much more handsome than either the Prime Minister's or the Foreign Office's cats.
Don't count Gladstone out if it comes down to a catfight. If he happens to run down to 10 Downing Street and meets up with Larry he may not hesitate to fight back if Prime Minister Theresa May's cat starts something. "Me on my first day at my new home. The humans had to keep me in this cage in case I ran down the street and tormented some other mouser called "Larry". Personally, I've never heard of him."
All these Royal cats are making quite a splash in the United Kingdom! Kate Middleton and Prince William own a black cocker spaniel named Lupo and a hamster named Marvin. The Cambridge's may want to consider adding a Chief Mouser or two of their own at Anmer Hall and Kensington Palace.
Gladstone may not be afraid of Larry or Palmerston but the Philip Hammond, Chancellor of the Exchequer, is nervous about moving in at 11 Downing Street. The Telegraph reports that Mr. Hammond owns a Welsh Terrier named Rex and the breed typically will chase anything including cats.
Rex the Welsh Terrier could cause even more problems on Downing Street if things escalate between Larry and Palmerston. What if Gladstone does get involved? What if there are more hurt paws, flying fur, screeching and yowling. Rex won't like that much and may be inclined to get involved.
Share your thoughts in the Comments section below, on our Facebook Page,  Follow Our Twitter Account or Head Over To Our Pinterest Page!