The 3 Best Products for Curing Cat Hairballs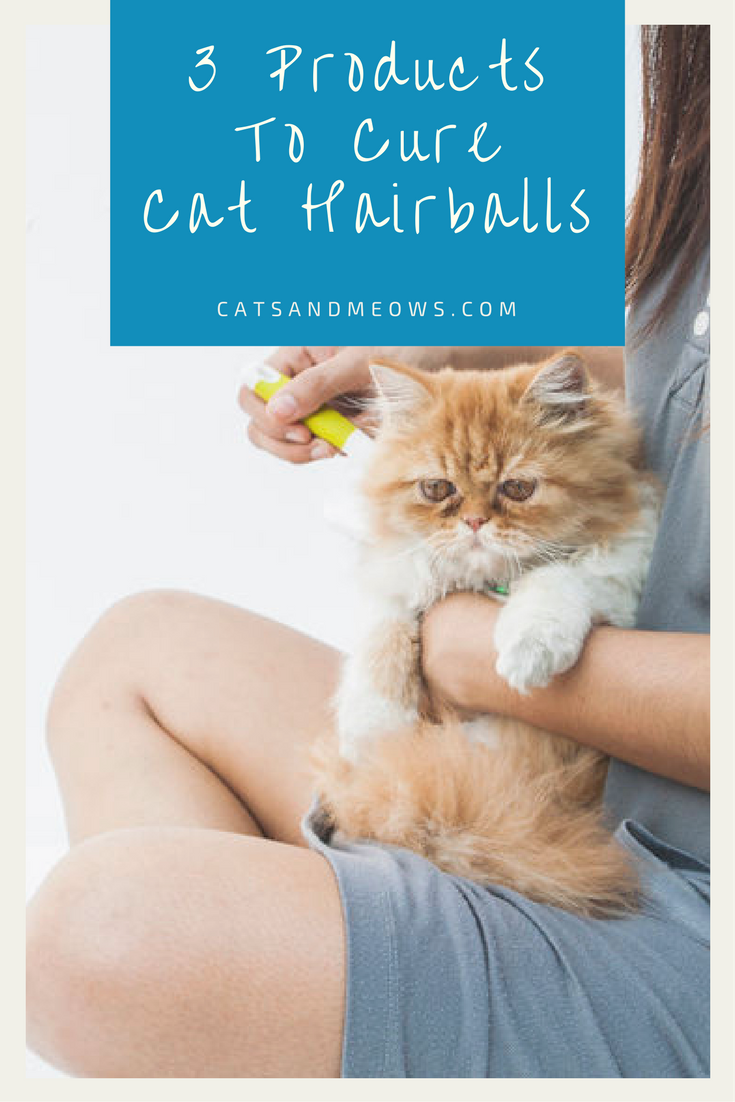 Cats love to look and feel their best, which is why they devote much of their time to a comprehensive grooming regime. The unfortunate side effect of this constant cleaning is that many cats – particularly long-haired breeds, often ingest a serious amount of hair. While a lot of this hair passes through the digestive system without a problem, some of it becomes clogged in the stomach, which is what causes the hairballs that many pet owners encounter.
Affiliate links included below. Thanks for your support!
While the gagging can be unpleasant for the cat, and worrisome for the owner, it's important to remember that in extreme cases, hairballs can cause intestinal blockages and severe issues. So, what can we do as owners to protect our feline friends? Here are three products that just might help!
1. The FURminator De-Shedding Tool
The FURminator long-haired de-shedding tool for cats is one of the best grooming tools you can find for cats today. This is one of the most effective brushes around for grooming and de-furring long-haired cats, and it's the perfect solution for minimizing hairballs as much as possible. It's used and recommended by professional groomers and veterinarians alike, and the brush is also available in a range of sizes depending on your cat breed!
2. Royal Canin Hairball Care
Grooming is just one – albeit important – aspect of looking after your kitty and preventing hairballs. The food that you feed your kitty can also help to improve digestive behavior and break down hair in the stomach so your cat is less likely to suffer with blockages and clumps. This Royal Canin cat hairball care food is perfect for reducing hair balls. Instead of hair collecting in the stomach, it's removed naturally through the kitty's bathroom habits.
3. Beaphar 2 in 1 Hairball Paste
Finally, if your fussy cat doesn't seem as though they'd be happy trying an entirely new food, why not try something simpler that you can add to his or her regular diet? The Beaphar hairball paste can be mixed with dry kibble or wet food to provide protection against hairballs. This unique paste is rich in vegetable oil which lubricates the digestive system, as well as prebiotics that improves overall digestion too!
Share your thoughts in the Comments section below, on our Facebook Page,  Follow Our Twitter Account or Head Over To Our Pinterest Page!