Maimed Buddy The Cat Hangs On – Two Teens Reportedly Arrested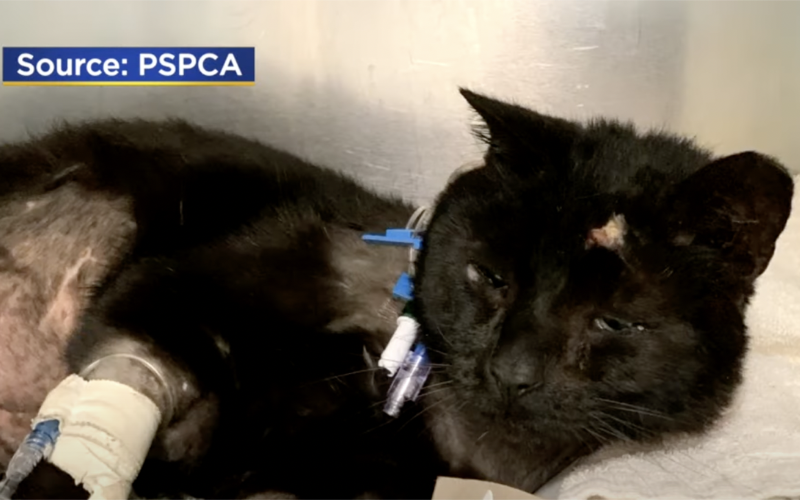 Buddy the Cat was just minding his own business in Philadelphia's Frankford neighborhood when he was viciously attacked by two dogs. Caught on surveillance video, it emerged that two teenagers allegedly set the dogs on the cat for fun. Soon, the news made it onto social media, where a lot of people expressed their fury. Well, two teens were apparently arrested, and it looks like the cat fights to keep its life.
Buddy the Cat Update From Pennsylvania SPCA
On Facebook, the Pennsylvania SPCA keeps Buddy as comfortable as possible and they also update the many folks who feel worried about the cat. Actually, they can't get over the sheer numbers of people who sent in well-wishes and praise them for the job that they do. Naturally, folks are also hoping that boys get punished if proven that they did deliberately encourage the attack.
On March 27, a follow-up post cited an article about Buddy the Cat by The Inquirer. It said, "The outpouring has been nothing short of amazing. We have seen donations from Scotland, India, Australia, and so many places across the country. The love is immense for this sweet boy." Later, another update revealed that two teenagers were allegedly arrested.
Buddy the Cat – Teenagers Reportedly Arrested
The update said that Buddy really fights hard and although for now, SPCA staff feel his "prognosis is hopeful," although his condition is "critical." Reportedly, the two teenagers went to the SPCA in the company of a parent and they were "taken into custody and are pending a custodial determination hearing. Both suspects are juveniles."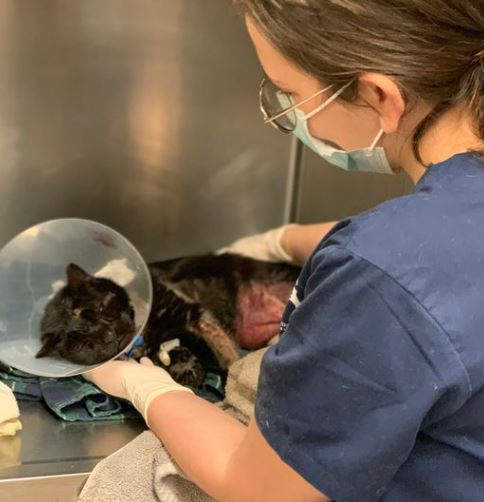 While Buddy the Cat fights for life, the two dogs are also in custody right now. Apparently, "they are currently on hold attached to the investigation." As for the two boys, one is aged just 12 and the other one is 17 years old. They could end up facing charges of "felony animal fighting, felony aggravated animal cruelty, and a conspiracy charge."
Distraught Followers Comment On The Update
Buddy the Cat has many people concerned for him and they expressed their thoughts after the update arrived. Angrily, one of them penned, "Both of them should be charged as adults." Thye added, "If they can do this now just imagine what their future holds. Absolutely heartbreaking for Buddy, and the dogs involved. I can only imagine how they treated these dogs. They do not have any respect for animals."
Another comment read, "I'm glad the kids surrendered to authorities. Hopefully, they learn to be caring individuals from this. Prayers for you Buddy. 💪🙏💙"
Be sure to catch up on everything happening with cats in the news right now. Come back here often for more news, and updates about Buddy the Cat.