How To Help Feral Cats – The Ways You Can Help our Homeless Furry Friends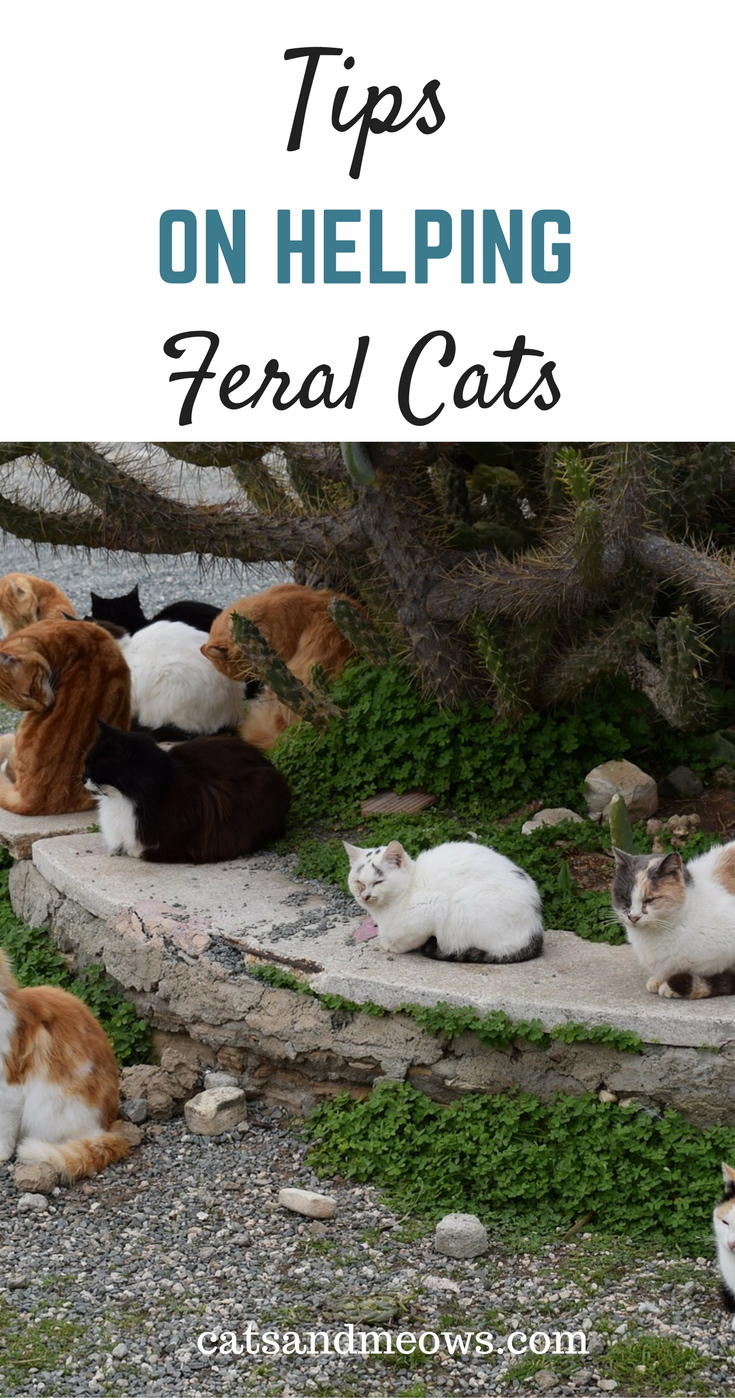 If you're a cat lover, your heartstrings pull every time you see a skinny feral or stray cat dart across the street. We want to help them all: feed them, bring them home, and give them a safe place to live. It seems like an overwhelming problem, and too often we end up going on our way, not knowing how to help.
The good news is that there many ways, both big and small, that you can help our homeless furry friends!
Many communities participate in trap-neuter-return (TNR) efforts that aim to reduce the feral cat population by catching them, neutering or spaying them, and returning them. The ASPCA and Humane Society both endorse this strategy, which is also known as trap-neuter-spay-return or trap-neuter-vaccinate-return.
According to the American Association of Feline Practitioners, the cats are, "humanely trapped, examined, vaccinated, and surgically sterilized by veterinarians."
After the cats and kittens are returned to their environs, the goal becomes enlisting a group of volunteers who provide food, water, and some type of shelter. Ideally the volunteers are able to monitor the kitties for illness, with treatment provided via low cost or free vet services.
How can you help? TNR groups are always in need of volunteers! If you are able to provide food, shelter, or health care for feral cats, get in touch with your local Humane Society, animal welfare group, or veterinarian for more information and advice.
Remember, there are multiple ways to aid in this important effort. If you'd rather not, or are unable to, directly interact with the cats, you can become an advocate for these deserving creatures.
Affiliate links included below. Thanks for your support!
Get in touch with your local TNR group and offer to staff a community event, solicit the services of veterinarians and businesses, start a community awareness blog, etc.
If you don't have time to volunteer, donate whatever funds you can! Every little bit goes a long way to helping a cat who has nowhere to call home. For example, a $20 donation may pay for the spaying or neutering of one cat or kitten. In addition, there's always the option of giving through a planned will or estate.
Outdoor heated kitty houses are great for keeping a feral cat warm in the colder weather!
Lastly, don't unwittingly contribute to the stray cat population. Always spay and neuter your own cats and kittens!
Share your thoughts in the Comments section below, on our Facebook Page,  Follow Our Twitter Account or Head Over To Our Pinterest Page!