Easy And Quick Homemade Beef Cat Food Recipe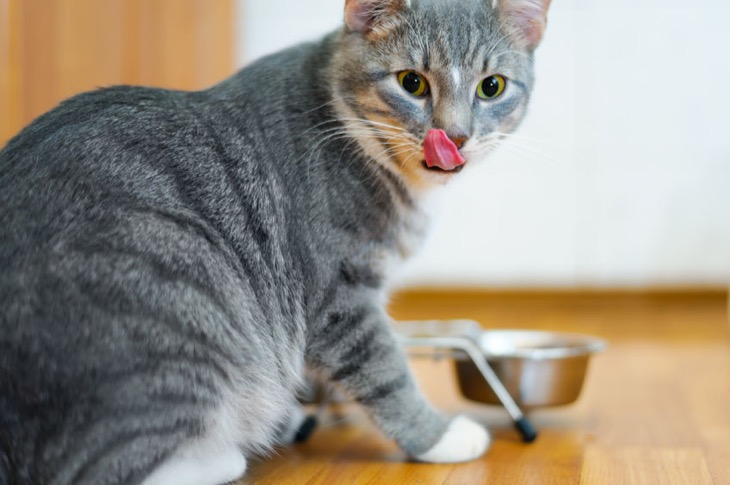 Did you know that you can save a ton of money and improve your cat' overall health by making cat food at home? There are tons of cat food recipes floating around the internet, some of them are quick and easy, and some of them take as much prep work and time as preparing a gourmet meal for your whole family. But, we have the quickest and easy cat food recipe – and you probably have all of the ingredients in your kitchen already!
Eating "clean" is all the rage the days. You have been cutting out processed foods and unnecessary chemicals from your diet for months now, and you feel 10 years younger! Don't you want your cat to have the same quality of life? We are always taking in to consideration the health benefits of eating naturally, but for some odd reason, we keep buying our cats processed food packed full of ingredients that we can't pronounce.
This delicious beef recipe will have your cats meowing for more, and it's quick and easy! Plus, think of all of the money that you can save on cat food!
Ingredients
1 Cup Of Ground Beef, Browned and Drained
½ Cup Cooked Brown Rice
½ Cup Cooked Broccoli (Chopped into tiny pieces, if it's huge chunks and stalks your cat will most likely pick it out)
¾ Cup Cottage Cheese
Mix the four ingredients together in a large mixing bowl. And, voila, it's ready to serve! Obviously you will want to give your cats an appropriate amount, a few spoonfuls should suffice per cat, then you can place the rest in the refrigerator for later. The great thing about this cat food recipe is that you get more than one serving out of it, and it will keep for a few days. If your cat doesn't seem to be too excited about your homemade cat food, you can always try switching the ground beef out for ground chicken.
Share your thoughts in the Comments section below, on our Facebook Page,  Follow Our Twitter Account or Head Over To Our Pinterest Page!