Cat Food Bank Desperate For Donations: Seattle Humane Society Tweets Cat Food Needs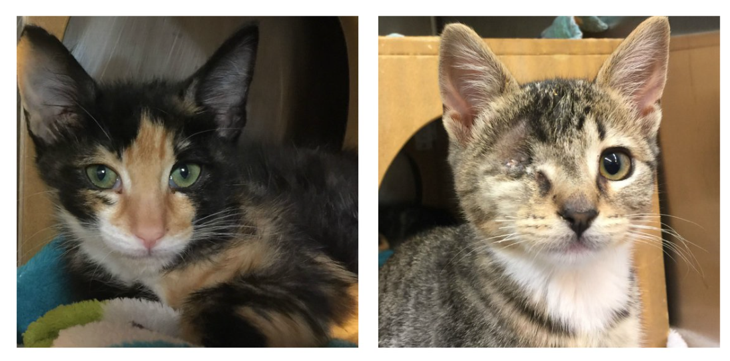 The Seattle Humane Society sent out a desperate plea on Twitter asking for donations for the area's Cat Food Bank. The organization is also preparing for its big discounted Catapalooza event this weekend where discounted adoptions will be offered.
The organization states that ordering through the Seattle Humane Amazon Wish List link is preferred. Amazon Smile program then gives the organization a portion of the overall sales.
Please have all cat food sent to: Seattle Humane Society, 13212 S.E. Eastgate Way, Bellevue, Washington 98005. Those who live in the area are welcome to drop off cat food at the shelter's location. Monetary donations can be sent to the organization at the above address.
Our Pet Food Bank is completely out of cat food. Can you help?! https://t.co/F7JLMBCmqo pic.twitter.com/QtO27XbpWX

— Seattle Humane (@SeattleHumane) August 2, 2016
You Might Also Like —> British Cat Moon Unit Found: Feline Missing For 8 Years Found In French Cat Shelter
The Seattle Humane Society is gearing up to host Catapalooza on Saturday, August 6 from 11 a.m. until 8 p.m. and Sunday, August 7 from 11 a.m. until 6 p.m. The two-day event offers discounted cat adoptions at the center's Bellevue headquarters.
Violet primping and prepping for Catapalooza this weekend! pic.twitter.com/ofIr2Hlbyf

— Seattle Humane (@SeattleHumane) August 3, 2016
Seattle and Bellevue residents can check out photos and a couple of short videos on Twitter of a few of the cats available for adoption at this weekend's Catapalooza event. Archie, Tigger, Charlotte, and Violet are looking for their forever homes.
You Might Also Like —> Cats Can't Catch Pokemon GO Creatures Or Sense Them, But They Certainly Make Cute Pictures
According to the Seattle Humane Society website, "Catapalooza is the most meowed about event of the year." At the organizations 2015 event 300 cats and kittens found homes, which was a record-breaking success. Not only can you help restock the Cat Food Pantry but you can come out and adopt the perfect fur baby at Catapalooza.
Archie preparing for #Catapalooza by fitting in as many cat-naps as possible! pic.twitter.com/BzQlqPz7nE

— Seattle Humane (@SeattleHumane) August 2, 2016
Share your thoughts in the Comments section below, on our Facebook Page,  Follow Our Twitter Account or Head Over To Our Pinterest Page!