British Cat Moon Unit Found: Feline Missing For 8 Years Found In French Cat Shelter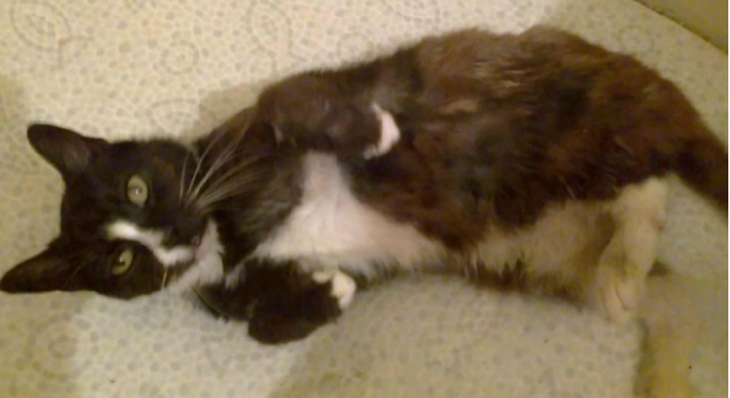 A cat named Moon Unit disappeared eight years ago in London. The feline was recently found in a cat shelter in Paris and has been reunited with owners Marna Gilligan and Sean Purdy.
Staffers at the Paris cat shelter L'association d'Aide et de Défense des Animaux en Détresse were able to find Marna and Sean because Moon Unit has a microchip. Moon Unit's owners rushed to Paris after they were contacted by the Paris cat shelter.
You Might Also Like —> 'Nine Lives' Trailer And Release Date Revealed – Jennifer Garner And Kevin Spacey Star In Hilarious Talking Cat Movie
A short video was shared by BBC News about Moon Unit's disappearance and subsequent reunion with Marna and Sean. Moon Unit disappeared during a house party in 2008. The couple has no idea how their fur baby got from London to Paris or how survived as she had lost all her teeth.
"A cat that went missing from London 8 years ago has turned up safe and well – in Paris" the video begins. Moon Unit is a beautiful black cat with white tummy and paws and big eyes.
You Might Also Like —> Cats Can't Catch Pokemon GO Creatures Or Sense Them, But They Certainly Make Cute Pictures
Of course Marna and Sean are thrilled to be reunited with Moon Unit. The couple has started a CrowdFunder Page in order to help Moon Unit say Merci to L'association d'Aide et de Défense des Animaux en Détresse.
Share your thoughts in the Comments section below, on our Facebook Page,  Follow Our Twitter Account or Head Over To Our Pinterest Page!