Adele Visits Vancouver Cat Café: Falls In Love with Catfe Feline Larry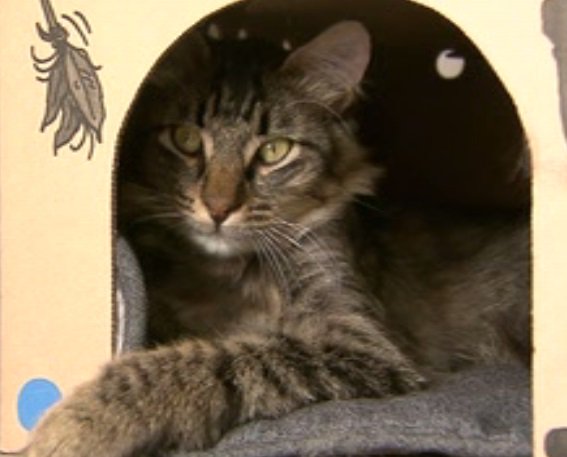 No one was expecting it but Adele stopped in at a Vancouver cat café – Catfe – and tweeted that she had fallen in love with Larry, a cat who had been awaiting adoption.
Global News reported that the 'Hello' singer is in town for two concerts this week and brought her son to meet the furry felines. Leona Morrison, a purrista at the cat café stated, "Adele showed up last night. We had no idea she was coming."
Adele visits @catfe_vancouver before her concert and becomes an instant fan. https://t.co/TygUxlTA8w pic.twitter.com/udyV40Yb0i

— Daily Hive Vancouver (@VancityBuzz) July 21, 2016
Catfe had a more than full house when the Grammy winning songstress arrived with son Angelo and an unidentified companion. Adele asked if she could come in for 10 minutes to meet the cats up for adoption.
Adele and her son discovered Larry, described as a very sweet boy, received a bit of attention before Adele left Catfe. Leona Morrison revealed, "[Larry] is the sort of cat who will rub your face, who is very friendly with everyone. He's just a nice cat, he was taken to into the SPCA as a stray."
You Might Also Like —> What Is A Cat's Life Expectancy? Pets Living Longer And Healthier Lifestyles Than Ever Before
Most of the other cats were not at all impressed by Larry's brush with fame. But Catfe is thrilled, honored and grateful for Adele's visit. One female feline did cuddle up to Larry after Adele's visit. Catfe tweeted, "First Larry wins over @Adele, now he's got Darla cozying up with him. He doesn't quite know what to make of it all!"
Open for only 7 months, Catfe has been able to help facilitate 160 adoptions. Larry is one of the kitties who has found a forever home. Larry was already scheduled to leave Catfe to live with his new family before Adele arrived for her surprise visit.
Share your thoughts in the Comments section below, on our Facebook Page,  Follow Our Twitter Account or Head Over To Our Pinterest Page!
The kitty that stole the heart of @Adele at @catfe_vancouver has since been adopted! https://t.co/pad9Ja3q6F

— Breakfast Television (@BT_Vancouver) July 21, 2016