The Best Cat Litters for 2017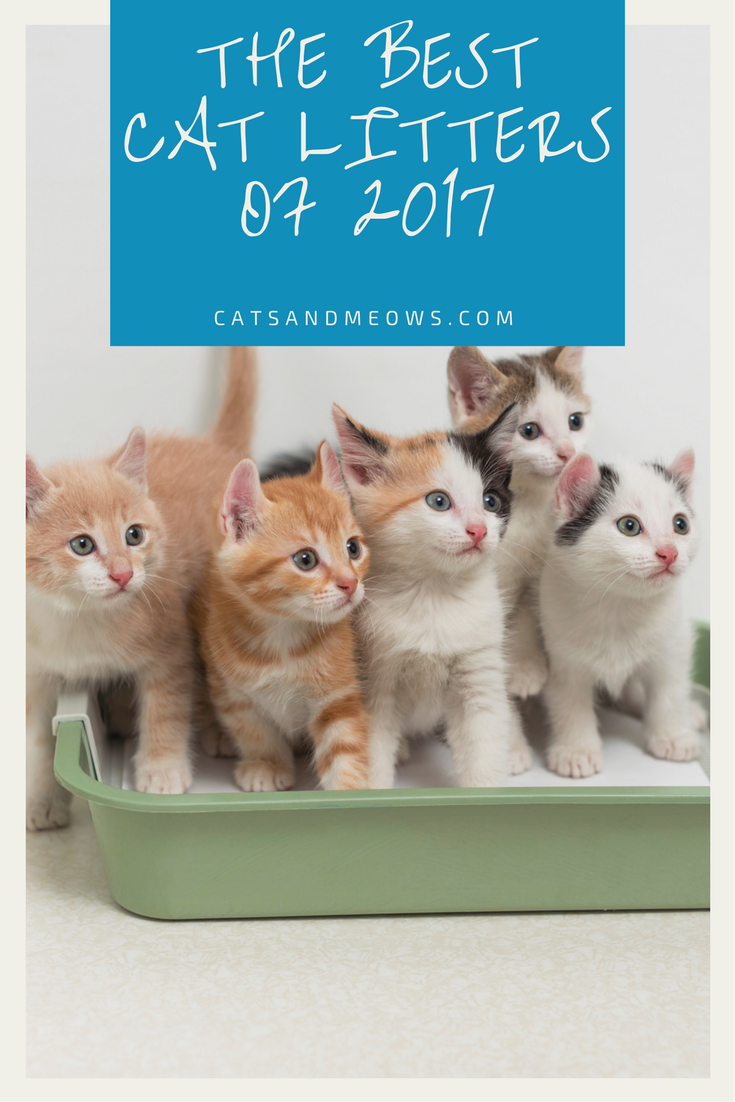 Purchasing kitty litter isn't exactly the most glamorous part of having a cat, but it's an essential aspect of looking after your beloved kitty. Not only do you need to find a litter that your cat feels comfortable using – or run the risk that she'll find somewhere else in your home to do her business – but you also have to find something that helps to absorb the scent too. Today, we'll take a look at some of the best cat litters on the market today. They're comfortable, great at neutralizing odors, and affordable too!
If your cat seems to avoid using their litter box at all costs, this could be the perfect solution to your problem. Dr. Elsey's cat attract litter helps your cat to love their litter box all over again. Because it's all natural, you can rest assured that it's safe for all cats, and it's perfect for potty training too. If that wasn't enough, it's 99.5% dust free and great at controlling odors.
If you're constantly trying to avoid the smell of the ammonia in your cat's pee, then the Purina Tidy Cats 24/7 formula could be the solution. Unlike other litters on the market today, this one comes with serious odor protection help minimize the scent of feces, urine, and ammonia. The litter is great for quick-clumping too!
When it comes to odor reduction, Arm & Hammer has you covered. Their litter is one of the most popular on the market, perfect for destroying the scent of ammonia without problems. It's got complete 7-day odor control, and the litter clumps instantly so that it's easier to scoop!
It's called the "World's Best" for a good reason – trust me. This cat litter uses whole-kernel corn to help clump litter and absorb urine smells quickly. It comes with gentle and natural fragrances so you don't have to worry about overpowering chemicals and the litter is also easy to clean and scoop too!
Finally, this kitty litter is zooming into the top spot for many cat owners during 2017. When it comes to maximizing health and safety for your cat, this Precious Cat Ultra-premium mix is perfect, free from added deodorants and perfumes, and ideal at clumping litter naturally, moisture is not allowed to seep through to the bottom of the box!
Do you have any favorite kitty/cat litter you use for you cat?  Please share them with us!
Share your thoughts in the Comments section below, on our Facebook Page,  Follow Our Twitter Account or Head Over To Our Pinterest Page!