Real Cat Superhero: 5-Year-Old 'Catman' Rescues Homeless and Hungry Cats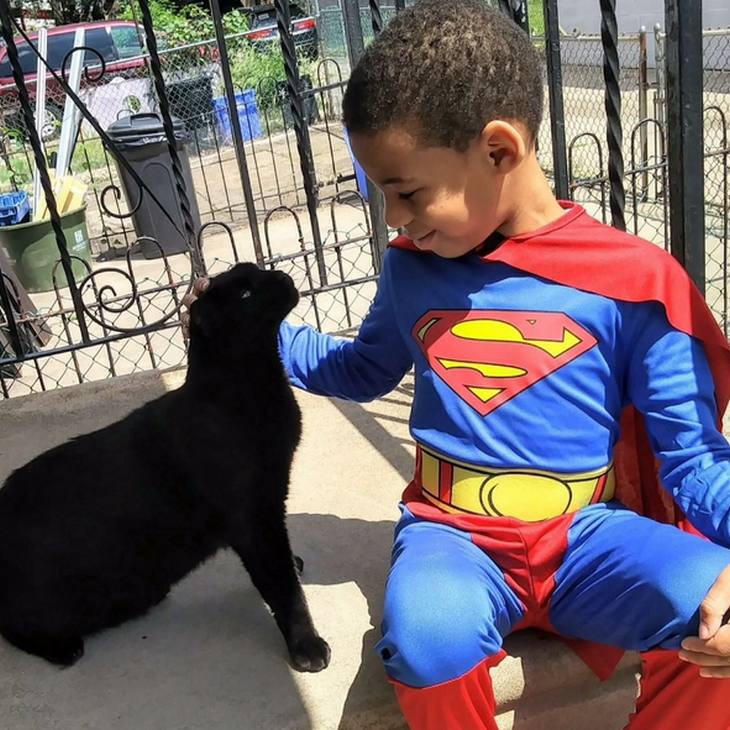 I love stories that remind us all of the good in the world and the fact that it's always worth fighting for. A real cat superhero is hitting the streets of Philly to rescue homeless and hungry cats. Thanks to the work of 5-year-old Catman, Shon Griffin, the world is a better place.
Related: Cat Depression: Is It Real And How To Spot It
Inspiring us all, Shon dresses up as various superheroes as he helps his aunts' feline foster and rescue charity, Kolony Kats. There are four locations that provide food and love for the stray cats of Philadelphia. Shon seems to have a way with his feline friends. His aunt Kris Papiernik explained to People, "The first time he wanted to go out with us, we were hesitant because feral cats are shy and easily scared and he was so little and rambunctious. But the cats really took to him, especially one named Bug that had eluded us for a while."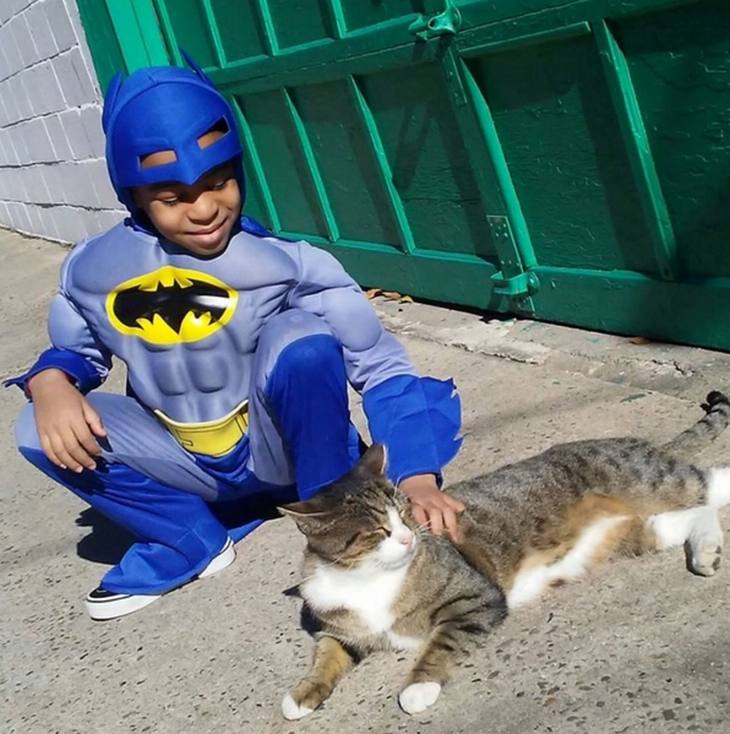 Thanks to Shon's "Catman superpowers," the charity was able to help Bug. "As soon as Shon showed up," Kia Griffin added, "that cat came right over and started rubbing against his legs. This was a cat that we couldn't even look at for two years without him running away from us. Because of Shon, we were finally able to take Bug to get neutered, then bring him back to his little colony. Shon simply has a magic touch with cats."
Related: 5 Celebs That Have Cats
Armed with his "superpower scratch" and an incredible heart, Shon loves to help out his aunts in their mission to help homeless cats. He doesn't have a fancy slogan, but keeps it simple by reminding us all to simply "be kind to cats." It may remind you of one of Shon's heroes, Ellen DeGeneres. His aunt explained his greatest hope saying, "His dream is to go on The Ellen Show, have her dress up as Bat Girl and go with him to pick up all the stray cats. Then for dinner, he'll take her out to Chuck E. Cheese."
What an amazing inspiration! Our kudos to Shon Griffin and his family for having such wonderful and caring souls. Kindness is so simple but does such much good.
Share your thoughts in the Comments section below, on our Facebook Page,  Follow Our Twitter Account or Head Over To Our Pinterest Page!
Images Via Kolony Kats Instagram