Longcroft Luxury Cat Hotel: Make A Reservation To Pamper Your Favorite Feline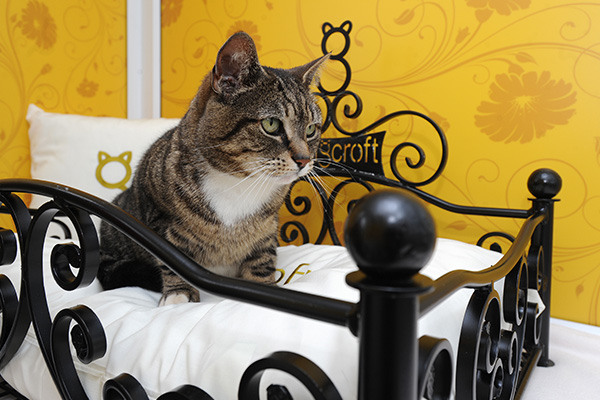 The Longcroft Luxury Cat Hotel in the United Kingdom is open for business. If you'll be traveling to England make a reservation and let your favorite feline receive some pampering.
Linda Trew, the former mayor of Havering was on hand for the grand opening. Over 100 guests enjoyed the day with prosecco and cupcakes according to the Romford Recorder.
Owner Sam Scott revealed that she had been inspired to create the ritzy cat paradise after watching a television program 'Compare Your Life.' Says Sam, "Longcroft Luxury Cat Hotel was featured offering cat lovers the chance to leave the rat race behind and start their own rewarding business." After 29 years of working in the city, that's exactly what Sam decided to do.
The Longford Luxury Cat Hotel will be run from Sam Scott's back garden located at 35 Hamlet Road, Collier Road in Romford. Room pricing begins at £17 a night, approximately $25 American dollars.
All feline fur babies who check in will be escorted to their suite and will be able to "dine like royalty" from the 'A La Cat' menu. What's on the menu for your kitty cat? Hand flaked salmon and king prawns all served on beautiful bone china.
Humans don't get too excited. This sumptuous hotel is for cats only – no humans allowed. You can make a reservation by calling 01707 832 000 or email romford@longcroftcathotel.co.uk.
Share your thoughts in the Comments section below, on our Facebook Page,  Follow Our Twitter Account or Head Over To Our Pinterest Page!