Brynnan Grimes Wins National Essay Contest: Ending Cat Dissection In The Classroom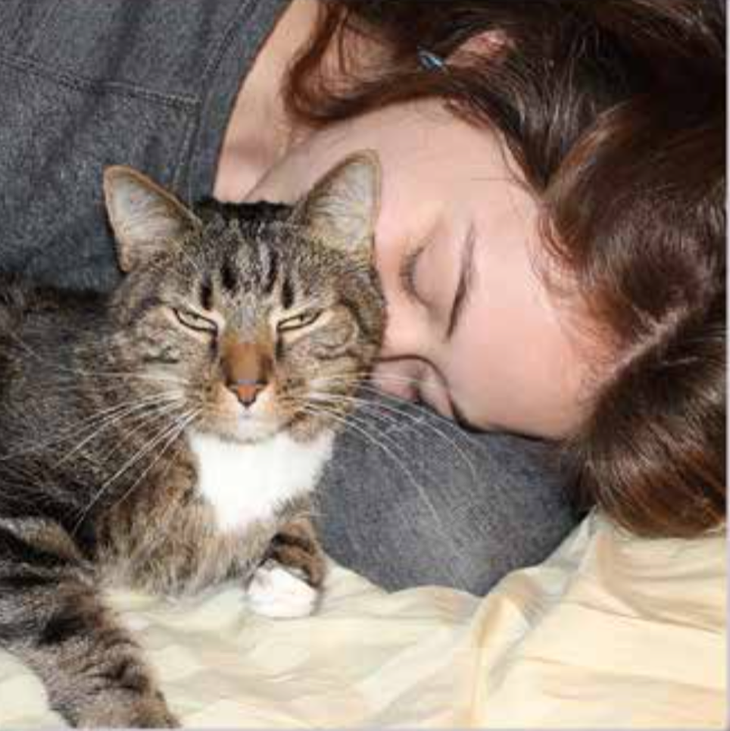 Virginia Teenager Brynnan Grimes was horrified when she discovered dissecting a cat was part of her human anatomy class at her high school in Culpeper County Virginia. The teenager began a protest of the school's teaching methods and now has won the Humane Education Network & Animal Welfare Institute 'A Voice for Animals' essay contest.
The teen explains, "We were told 'if you have a black cat at home, select a white cat to dissect or vice versa.' I was appalled. Like the color of the cat's fur matters to me!" Brynnan begged her mother to be homeschooled but Brynnan's animal rights activism didn't stop there.
First, her mother Tamira Thayne, founder of Dogs Deserve Better, began a petition on Change.org to bring awareness to Americans and put an end to cat dissection not only in the Culpeper County Public Schools but in all schools who used cat dissection in human anatomy classes.
Brynnan Grimes essay is titled "Ending Cat Dissection in the Classroom" and it details her experiences with the school system's human anatomy program. In the essay Brynnan notes, "According to animalearn.org Virginia is one of 18 states that gives students from K-12 the option to use alternatives rather than dissect an animal … in the classroom." Brynnan was not informed that there was an alternative.
The high school junior's mother emailed their concerns to Brynnan's teacher and never received a response. It was at that point that the teenager decided she wanted to homeschool. She did this to protest the school's policy on cat dissection and "their decision to ignore the concerns of students."
But one student protesting wasn't enough to turn the subject into awareness for the masses. That's when Brynnan Grimes and her mother Tamira Thayne began a petition to publicize the horrifying practice going on at the high school,
In their research they found that unbelievably gruesome facts. Brynnan explains in her essay that the cats used for dissection are obtained from biological supply companies. These companies get the cats either from people who illegally collect cats or from animal shelters that make money from the killing of cats.
The campaign continues on change.org and needs approximately 42,000 signatures. You can help by signing Tamira and Brynnan's petition – Don't Force Our Kids to Skin Cats.
Share your thoughts in the Comments section below, on our Facebook Page,  Follow Our Twitter Account or Head Over To Our Pinterest Page!