Caring For Your Cat – Is that Yearly Check Up Necessary?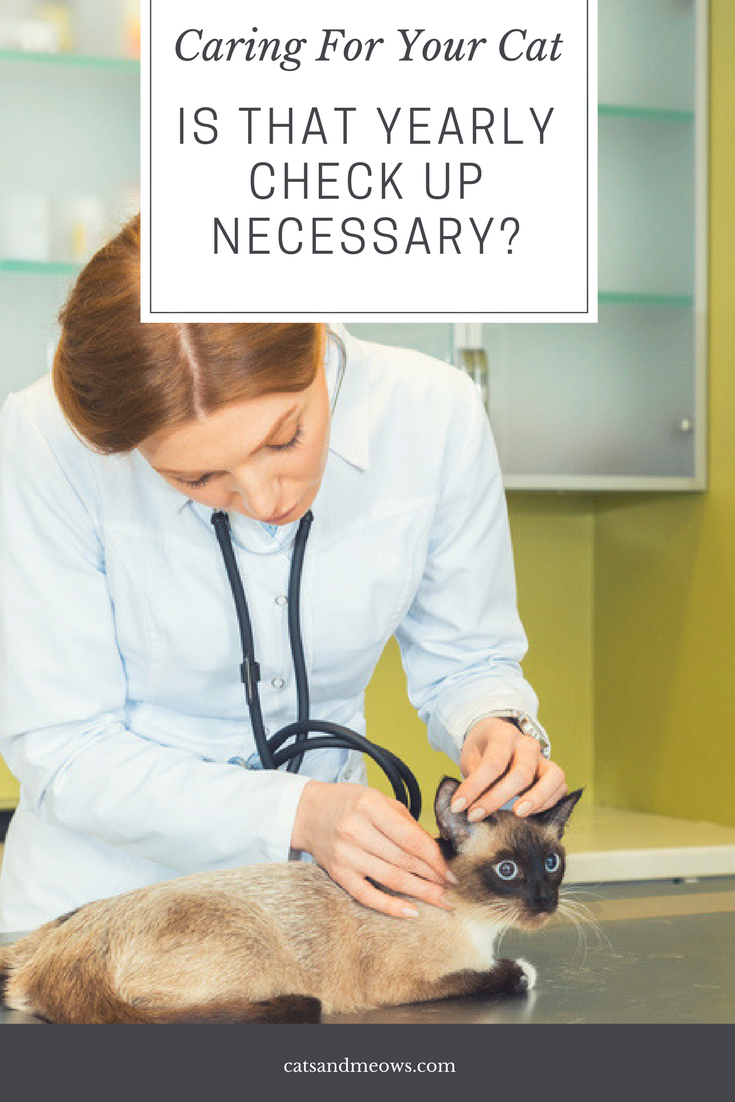 You love your family pet and we all want to take the best care of our cats, but is that yearly check up really necessary? If our feline friend isn't having any problems, isn't it just a needless fight into the cat carrier and unnecessary stress on us and our pet?
Related: Cat Health Questions: Veterinarian Explains Why Cats Have Droopy Tummy
You may already know the answer, but the reasons those yearly vet visits are vital might educate you. Thanks to Sarah Wooten, DVM's published work, "5 Things I Didn't Learn in Vet School," we can understand why the fight for that yearly checkup is necessary.
Preventative Care is Vital
There is an old saying. An ounce of prevention is worth a pound of cure. Ms. Wooten explained, "What I found after I started practicing is that a large percentage of a small-animal veterinarian's job is preventive care. When you work with these pets year after year, your focus changes from treating a one-time disease to helping prevent health problems from occurring in the first place. I quickly realized that the way to create a lifetime of wellness is through regular exams and preventive care."
Internet Diagnosing
We are all guilty of self-diagnosing. Thanks to the internet, so much information is out there that will allow you to get an idea of what might be causing problems. However, self-diagnosing can be a huge problem in itself. "Many times, pet owners have researched their pets' signs on the internet before they come in and are able to ask informed questions," the DVM began. "At the same time, astute pet owners realize that much of what is available on the internet can be questionable, and they rely on me to steer them true in an ocean of information. I had NO IDEA when I graduated that my clients would rely on me to separate the good from the bad internet information, so they could make more informed decisions about their pets."
Related: The Best Healthy Supplements for your Cat
Human Health
Another surprising factor is you and your human family's health. As Sarah reveals, "A decent portion of my job as a veterinarian is keeping families safe from diseases that their pets may unknowingly harbor. From ringworm to intestinal parasites and other disease-causing agents, I keep my eyes, ears and other senses tuned for diseases that might affect humans when I see your pet in the clinic. You might not even know it, but your veterinarian is doing the same thing."
Do you have a story or tip for taking your cat to the vet? Please share your thoughts or stories in the comment section below.
Share your thoughts in the Comments section below, on our Facebook Page,  Follow Our Twitter Account or Head Over To Our Pinterest Page!