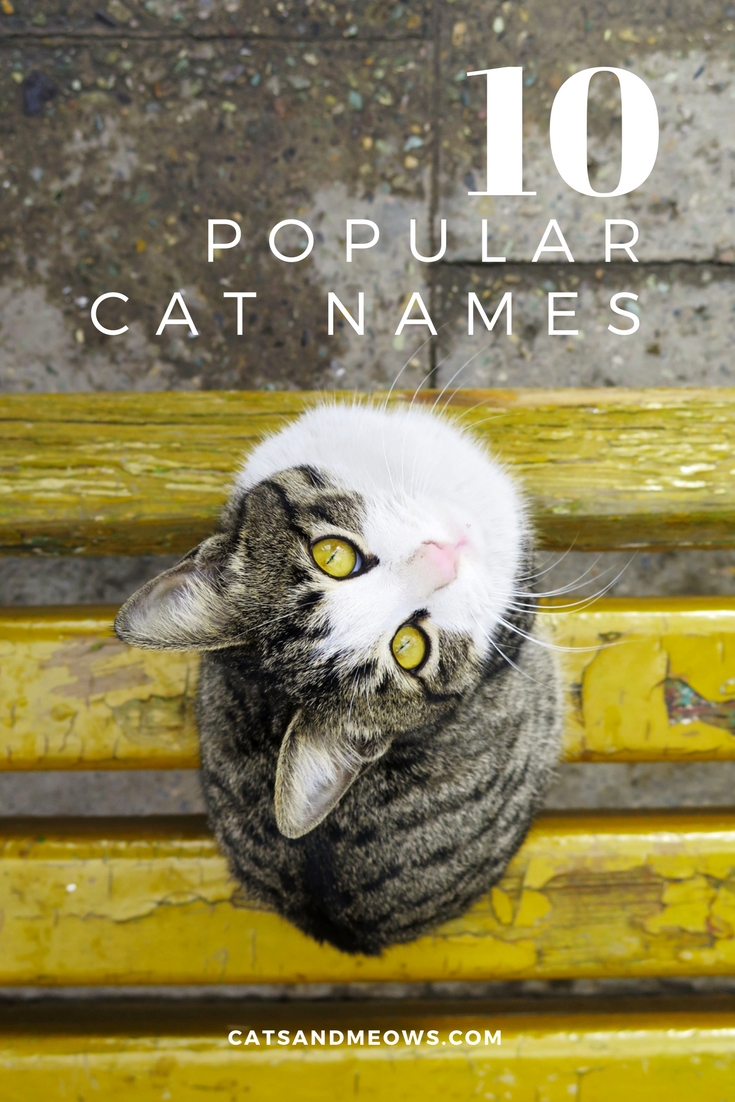 So, you've got a new cat, right? Well, once you've brought the little fur ball home, it's time to tackle your next problem… What are you going to call your new cat? Choosing a name for your kitty can be hard, mostly because you want to be sure that you get it right!
If you're stumped right now, never fear. There are actually loads of names out there that you might like. First of all, you need to consider what names suit your kitty and what type of personality they have. Here are just 10 of the most popular names to give you a little inspiration.
Simba
Made popular by the Lion King, the name Simba is seriously popular for male cats. If you have a light-haired or ginger cat, this may be the perfect one for him!
Misty
Girl cats tend to have sweet, sassy names. Misty is the perfect example of just that. If you have a tray female kitty, you might want to give this name a whirl.
Max
Is there a more masculine name than Max on the planet? Well, probably not. If you have a large male cat, this name could well work for them. Think about it!
Ginger
Of course, if your kitty is ginger, you may want to take a 'say what you see' approach to naming them. Ginger is a popular name for both males and females.
Mittens
Mittens is an excellent name (not least because it rhymes with kittens!). If you're looking for a cute name for your new cat, you might just have found it.
Oscar
So many people choose to call their male cat Oscar and we can totally see why. This is an adorable name that most people would love. What's more, it might just suit your cat!
Kitty
Since you will probably end up shouting 'Kitty' all the time anyway, it may be a good idea to call your cat this name. After all, cat names don't have to be complicated. Sometimes the simplest ones work best.
Harry
Without a doubt, one of the best names for male cats has to be Harry. This regal sounding name is ideal for pretty much any type of male cat that you may have.
Related: The Best Products to Keep Indoor Cats Happy
Oliver
Here's another male one that you might find appealing. Oliver is a popular choice as it can easily be shortened to 'Ollie' at times. That means that it's a beautifully diverse name. Genius.
Affiliate links included below. Thanks for your support!
Baby
You can call both male and female cats baby! It really doesn't matter! This name is both adorable and sounds great. Go on! Try this cat's name for yourself.
Share your thoughts in the Comments section below, on our Facebook Page,  Follow Our Twitter Account or Head Over To Our Pinterest Page!