Tennessee Animal Shelter Offers Reduced Fee Spay And Neuter Fees Monthly Cats And Dogs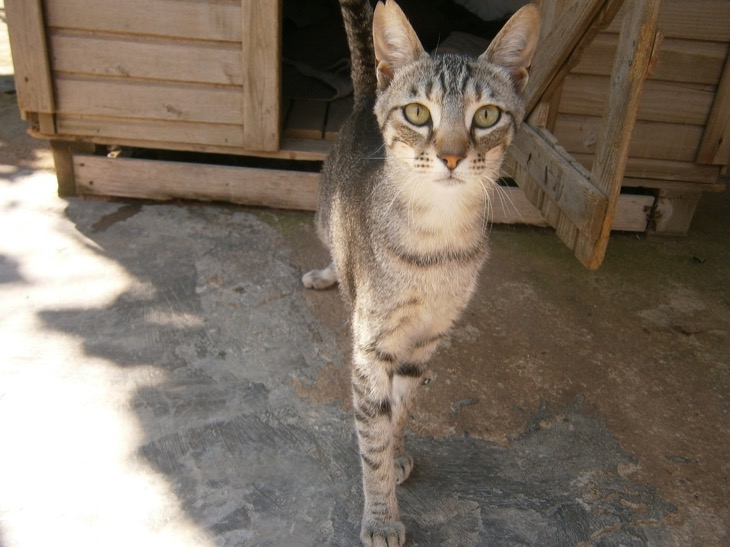 Robertson County Animal Control in Tennessee is offering reduced spay/neuter fees for cats and dogs. The mobile Rover Clinic comes monthly to the no-kill shelter and pet parents pay only $20 to spay/neuter their fur babies.
The $20 fee also includes updates on rabies vaccination and flea and tick treatment according to the Robertson County Facebook page. Robertson County residents need to call (615) 384-5611 to add their cat or dog to the list.
The wait list can be long but well worth it. Don't be discouraged if the phone number is busy – Robertson County Animal Control encourages you to keep calling.
Kevin Clinard, director for the Robertson County Animal Control told the Tennessean, "We're almost at capacity with cats, and also dogs. When we reach near capacity we ask owners of animals if they can wait a short period to bring their animal in."
Robertson County Animal Control urges responsible residents to adopt cats, kittens, and dogs currently calling the shelter home. The cost for cat adoptions is $80 and $90 for dogs. The adoption costs include spay/neuter operation and vaccines.
There are reduced adoption fees for animals that arrive at the center already spayed/neutered. The fee for fixed cats is $30 and $40 for dogs.
You Might Also Like —> Cat Food Bank Desperate For Donations: Seattle Humane Society Tweets Cat Food Needs
There are currently a few empty kennels available but they are for emergency situations only. These kennels are kept open for hurt or injured animals as well as cruelty, neglect and vicious animal situations discovered by law enforcement.
Office administrator Shay Bowen states that there are 26 dog kennels and 27 cat cages. At this time of year the facility is kept very busy. "If we emptied our whole facility, we could fill it right back up," Bowen revealed.
Donations of supplies are always needed and gratefully accepted. These needs include bleach, Pine-Sol, laundry detergent, paper towels, blue Dawn dish detergent, 13 and 48-gallon trash bags, powder-free latex gloves – both small and large size – canned dog and cat food, Equine Pine – for cat litter – and hand sanitizer.
The Robertson County Animal Control center is located at 2900 W. Country Farm Road in Springfield, Tennessee. The phone number is (615) 384-5611.
Share your thoughts in the Comments section below, on our Facebook Page,  Follow Our Twitter Account or Head Over To Our Pinterest Page!