Russian Cat Runs For Parliament: Not First Feline To Seek Office In Russia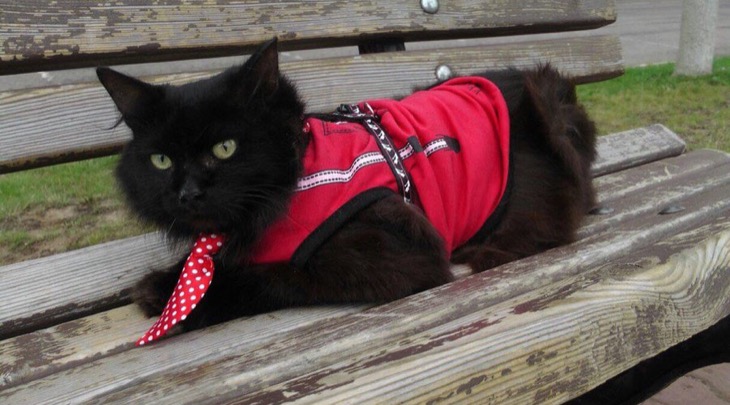 Begemot is a Russian cat that is running for a seat in Parliament. Begemot – when translated to English means Hippo – isn't the first Russian feline to run for office.
Vitaly, Hippo's spokesperson, told the RT, "Begemot, a Kostroma native, is very smart and hard-working. He sleeps little and works a lot, and wants to become a good deputy." And all the documents the feline needs to run for a seat in Russian Parliament are in order.
"All documents are prepared, his whiskers, paws and tail – they are his documents. He has no accounts or property abroad," Begemot's spokesman revealed.
By the way, Hippo is against all political parties but he is partial to President Vladimir Putin.
What else is known about Begemot? He comes from Kostroma which is town along the Volga River approximately 350 kilometers from Moscow and he is "ready for some cat power," according to his staffers.
Hippo isn't the first Russian cat to seek political office. Earlier in 2016 Barsik a cat from Barnaul registered as a candidate in the parliamentary elections. The registration was done on an official website that had been set up by the ruling party ahead of the race.
Alas, Barsik was not permitted to participate in the parliamentary elections. Barsik hails from Barnaul in the Altai region of Russia.
In a statement deputy speaker Andrey Isaev commented, ""No, of course that would be impossible. There are strict regulations. Barsik aside, not even every citizen of the Russian Federation can stand for a place in the Duma. For example, those who are younger than 21."
There has been no word yet on whether or not Begemot will be permitted to participate in the parliamentary process.
Share your thoughts in the Comments section below, on our Facebook Page,  Follow Our Twitter Account or Head Over To Our Pinterest Page!