Browser The Cat Eviction Delayed: White Settlement Council Special Session Will Be Convened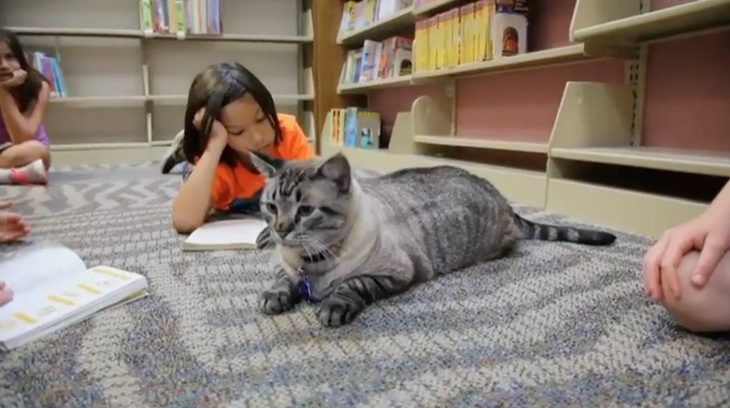 Rescue cat Browser has lived at the White Settlement library in Texas for six years. Recently the library was issued an eviction order after the city council voted that the feline needed to be relocated. It now appears as if Browser will get to stay put.
The purrfect kitty doesn't cause any trouble and patrons of the library love him. One student said that Browser comes and sits with the children. "He's just chill. He doesn't really do anything," Cameron Johnson stated.
But children aren't the only ones who adore visiting with their furry friend when they come to the White Settlement library. Robert Laughlin says Browser isn't just a library cat he is local celebrity. "Everyone knows who Browser is."
But the city council issued an order in early June to have the cat removed from the library citing allergies and safety concerns. The motion to evict Browser passed by a vote of 2-to-1 and the case has now gone international. Mayor Ron White revealed that he has received approximately 1,200 email messages from around the globe.
Lillian Blackburn, a volunteer at the local library, began a petition and has collected more than 800 signatures. Residents of White Settlement seem to want their favorite furry friend to keep patrolling the periodical and non-fiction sections of the library.
It appears as if the citizens of the town will get their wish. Elizie Clements, a White Settlement council member stated, "We as a city and a council, we want this to just to – just to go bye-bye." Ironically, Clements is one of the council members who voted to remove Browser from the library.
Interestingly enough, Clements isn't a cat hater. He is the proud papa of Castro the cat. The White Settlement city council is set to have a special session to determine whether or not Browser can stay at the library he has called home for 6 years.