British Banquet Caviar Cat Food Costs More Than Your Rent – But People Actually Buy It!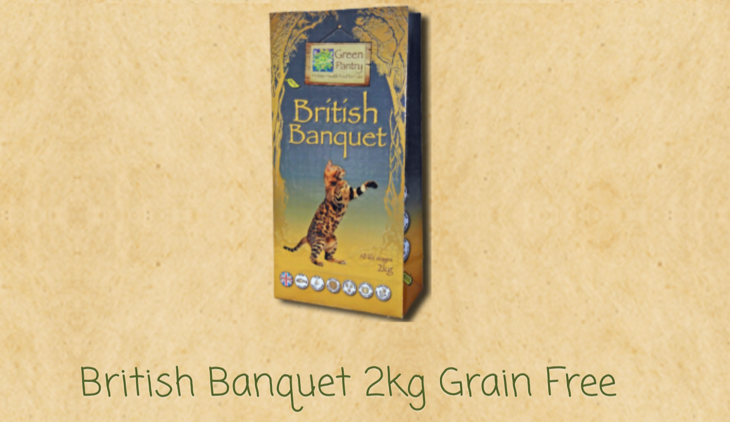 We all love our cats, and we love to spoil them. But, would you spend over $800 a month on cat food for your feline friends? We all want the best for our cats, after all, they do deserve top-notch food. But, where do you draw the line? When their food costs more than your rent?
British Banquet cat food is rolling out some premium dishes for pet owners – tins of food for your cats containing caviar, salmon, Deovn crab, saffron, and quinoa. Not only is the cat food made from premium products, it is 100% organic and all-natural, and is fit for human consumption.
You Might Also Like —> How To Save Money On Cat Food
According to Daily Mail, a bag of Green Pantry's British Banquet cat food costs roughly 250 Euros. Translation? If your cat were on the elite British Banquet cat food diet for a month, it would set you back roughly $830 a month, and approximately $10,000 a year.
A rep from Green Pantry explained to Daily Mail that the caviar cat food isn't just for ANY pet owners, it was specifically designed for the rich and famous – the elite who want to feed their cats the finer things in life. And, we thought were splurging when we got our kitties some pate in a 45 cent can!
You Might Also Like —> Should You Feed your Cat Wet Food Or Dry Food?
Simon Booth of Green Pantry explained, "We offer a wide range of highly affordable and delicious holistic pet foods for cats and dogs, but British Banquet is for those few insanely rich pet owners to whom money is no object. We see it appealing to celebrities, managing directors and CEOs, ambassadors and other VIPs who wish to give their cats the finest things in life."
So, how much do you love your cat? Enough to buy them cans of cat food caviar? Let us know what you think in the comments below!
Share your thoughts in the Comments section below, on our Facebook Page,  Follow Our Twitter Account or Head Over To Our Pinterest Page!