All-Natural Home Remedies for Pets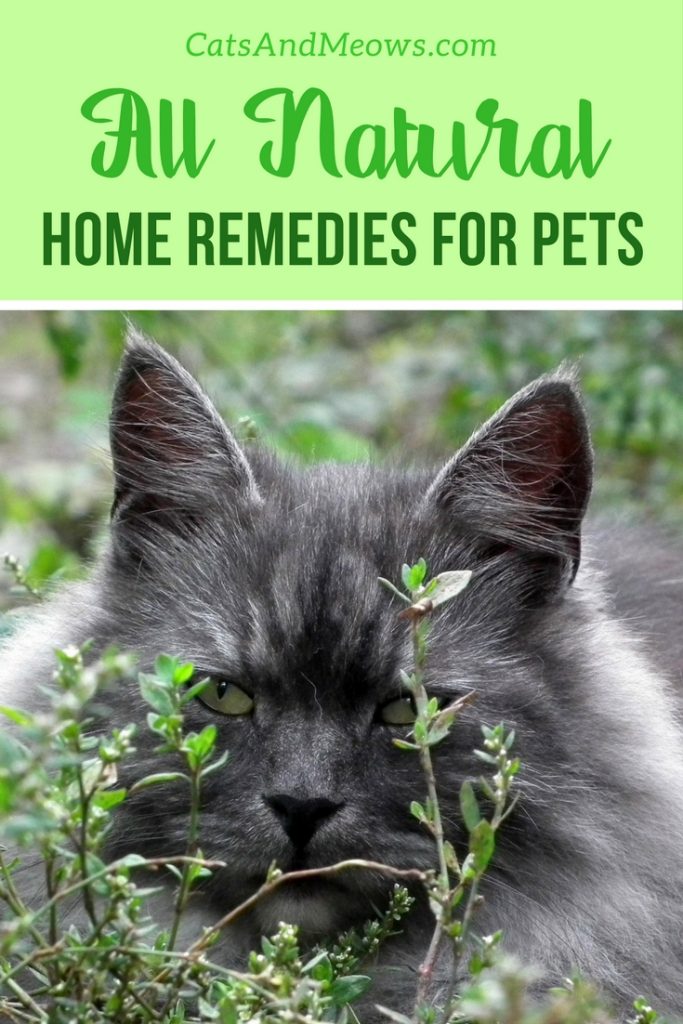 Every year, people spend thousands of dollars on their pets, trying to keep them safe and healthy. It's no surprise, we love our furry friends just as much as we adore any other member of our family. Unfortunately, the problem could be that we're spending too much cash on over-the-counter products, when natural home solutions may work just as well. The following treatments are perfect for when you want to take pet treatment to the next level, with all-natural care.
1.    Banish Fleas with Citrus
Fleas hate the smell and taste of citrus, so you can help to keep them away from your pet by mixing a little fresh lemon or orange juice with water and massaging it into your pet's fur. Keep in mind that cats aren't always fond of citrus either, however. An alternative option is to use brewer's yeast in your pet's food to help repel biting fleas.
2.    Make your Own Tick Deterrents
Ticks can be very dangerous for dogs. If you want to keep them away from your pooch, consider making your own tick collar by rubbing rose geranium oil into a collar. Don't do this for cats, however, as it can lead to bad reactions. Alternatively, consider fashioning some clothes for your dog out of old child sweaters and socks, this will help to stop ticks from latching on when your dog is romping through taller grass.
Affiliate links included below. Thanks for your support!
3.    Treat the Feet
If your pet's paws seem sore from running over rough terrain all day, or padding on hot or cold pavement, consider checking the toes and paws. Remove anything that doesn't belong around the feet, and wash them gently, applying a gentle moisturizer. If the feet are bleeding, consider applying an antibiotic ointment given by your vet.
4.    Pamper the Skin
If your pet suffers from frequent skin irritations, then it's worth noting that chamomile tea is perfect for alleviating common problems. Make some tea, and put it in a spray bottle in the refrigerator to make it nice and cold, then apply it to painful skin. Alternatively, dog's dry skin can get some great benefits from applications of Vitamin E oil!
Related: How to Read Your Cat's Different Moods
5.    Soothe Strains and Sprains
Finally, if your dog is suddenly limping around the house, then he or she might have sprained something by playing too hard. Consider trying the world-famous Epsom salt soak to help. All you need to do is add half a cup of Epsom salt into a warm bath and let your dog soak his weary bones for a few minutes, twice a day. You can also use a washcloth soaked with Epsom salt.
Share your thoughts in the Comments section below, on our Facebook Page,  Follow Our Twitter Account or Head Over To Our Pinterest Page!