Hallmark Channel News: Kitten Bowl VIII Premiere Date, 2021 Marks Incredible Milestone For Shelter Adoptions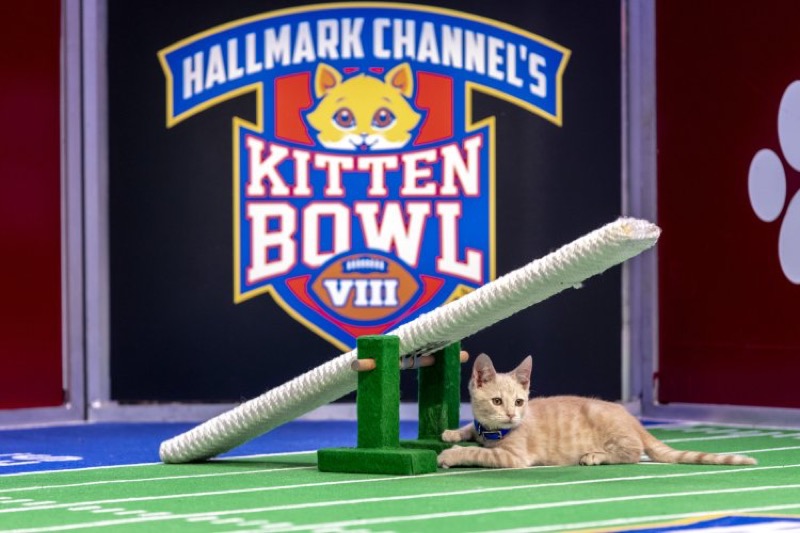 Hallmark Channel news reveals that Kitten Bowl VIII is just around the corner. Find out when it will premiere on the feel-good network, along with host and commentator information. Plus, 2021 marks an incredible milestone for shelter adoptions. Keep reading to get all details on the televised event!
About Kitten Bowl VIII
Hallmark Channel news confirms that Kitten Bowl VIII premieres on the Hallmark Channel on Sunday, February 7, 2021 at 2 pm ET/PT. The televised event is aired annually and features kittens rescued from all over the United States. Viewers will see four teams compete for the championship trophy. It all began in 2014 with five shelter partners. Just seven years later, that number has skyrocketed to over 500!
During the weekend, shelter partners of North Shore Animal League America will feature clips from the program while showing local animals that are looking for loving homes and forever families. The shelters with the most animals finding new homes during local adoption events will receive cash grants from the Hallmark Channel.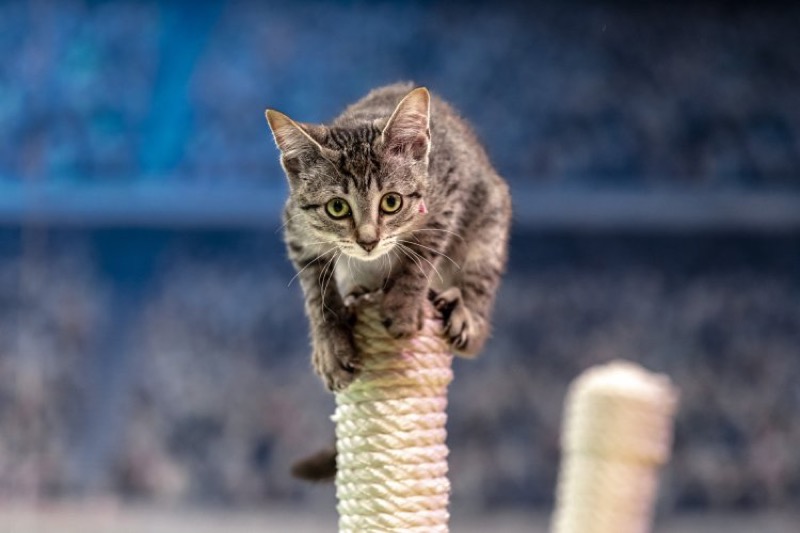 Kitten Bowl VIII Hosts And Commentators
According to a press release from Crown Media, Beth Stern is returning to host the purr-fect animal event. The network issued a statement on Stern coming back to host this special event.
"Stern embodies the spirit of adoption in her everyday life, having fostered countless animals in need. Stern's tireless year-round efforts to find homes for animals makes her a natural leader in the charge for 'Kitten Bowl VIII."
Tamera Mowry-Housley and Cameron Mathison will serve as commentators. The 2021 teams were drafted by North Shore Animal League America and Last Hope Animal Rescue and Rehabilitation. Kitten Bowl VIII is produced by 3 Ball Productions. Jeff Altrock, Ross Weintraub, and Kathy Sutula are the executive producers.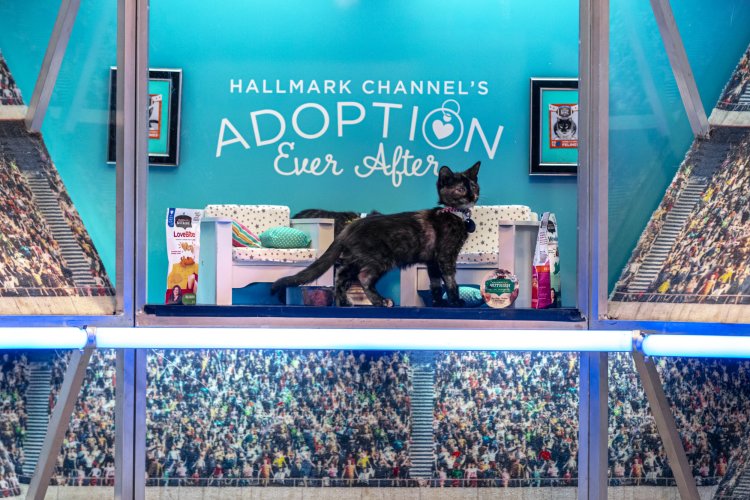 2021 Marks Milestone For Animal Adoptions
This year is quite special for Kitten Bowl VIII. The program has achieved an amazing milestone. Since its debut in 2014, it celebrates the adoption of more than 50,000 shelter animals! That is quite monumental, especially when you think of that number of animals that didn't have homes. Now, those 50,000 animals were adopted, but there are so many more that are filling up the shelters. In fact, the number of animals that are brought into shelters each year is 6.5 million. Approximately 3.2 million of those are felines, according to ASPCA. However, there is good news and that is the public is more aware of how many animals are homeless, some spending their entire lives in shelters or being euthanized.
Due to the increased public awareness, which includes the Kitten Bowl airing each year, the statistics show there has been a decline in the number of animals in shelters. While that is something to celebrate, there is still so much work that needs to be done. Let's spread the word and get ready for the paw-credible event to air on Sunday, February 7 on the Hallmark Channel!
Be sure to catch up on everything happening with the Hallmark Channel right now. Come back here often for spoilers, news, and updates.