Cat Breeds That Behave Like Dogs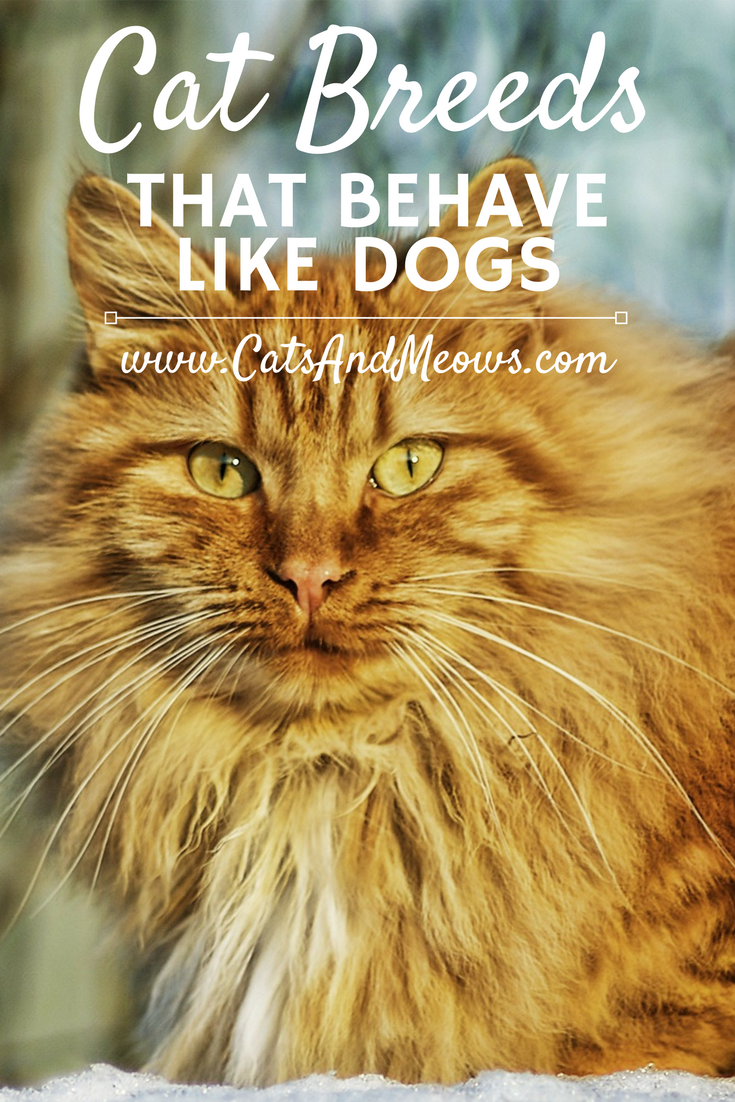 Would you love to have a cat and a dog, but you're reluctant to make the commitment because you don't know how they'd get along? Or maybe you're concerned about the cost of caring for two animals? Both are valid concerns. But, we may have the perfect solution for you!
Did you know that are cat breeds who have many characteristics in common with their canine counterparts? We won't go so far as to call these delightful creatures, "Catdogs", but here is a list of  several felines who combine the best of both worlds!
Ragdolls have a reputation for being relaxed and affectionate. They can be taught to fetch, but they also enjoy kicking back in their human's lap. Once you and your fur baby bond, you can expect him to follow you around the house, much like a dog would. They quickly adapt to new environments and people, and have a knack for knowing how to play without using their claws.
By nature the regal Abyssinian is an outgoing extrovert, quite the opposite of a lap kitty. In addition they are described as intelligent, loyal and interactive, all qualities we associate with dogs. In fact many Abyssinians are easily trained, with some known to carry a toy in its mouth, just like a dog. Because this breed enjoys human company, they will get moody and depressed if left alone too often or too long.
The distinctive American Curl breed is named for its curly ears. This is a cat who loves to be on alert and vigilant, and eagerly follows its owner from room to room. They are affectionate and curious, just two of the kitten-like traits that these adorable kitties seem to never outgrow!
The assertive Turkish Angora is a perfect choice for owners with other animals and children. Would you believe it if I told you that water doesn't faze them? If you want a cat who enjoys mingling with visitors, and quickly bonds with its human, consider a Turkish Angora!
Related: Best Things About Abyssinian Cats
Burmese kittens are energetic and lively, and their personalities do not fade with age. This cat breed enjoys taking playful risks and, like plenty of canines, happily plays with children. If you have a dog, you can expect your Burmese to sit alongside his fur sibling and wait politely while you serve up the munchies!
Affiliate links included below. Thanks for your support!
If you're interested in getting a cat who acts like a dog, these felines have one other terrific advantage: they're all welcome in apartments with "No Dogs Allowed" signs!
Share your thoughts in the Comments section below, on our Facebook Page,  Follow Our Twitter Account or Head Over To Our Pinterest Page!