Awesome News: Japan Has Cat Shaped Bread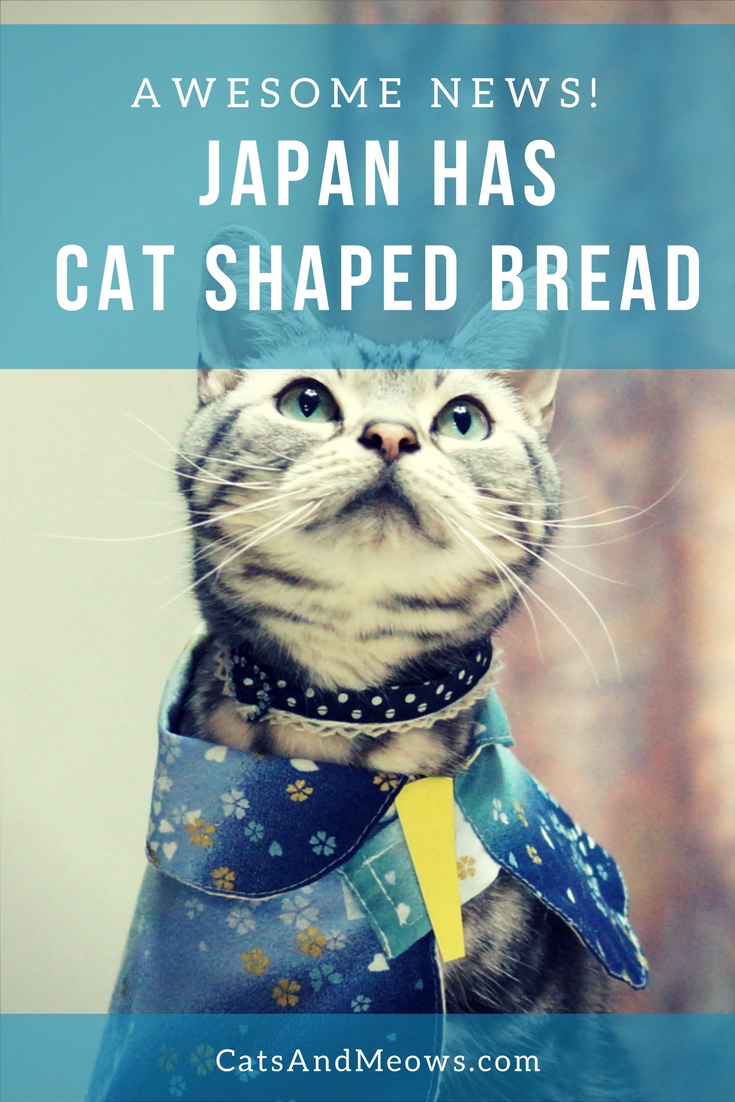 Let's face it, us cat lovers are pretty darn obsessed with all things feline. We wish the world was too. After all, wounded it be wonderful if we lived in a world where absolutely everything was cat themed? Of course, it would! Sadly, that is just not the case at all.
The sorry truth of the matter is that you're often hard stretched to find kitty things. Of course, there are a few quirky cat-themed things in the world. If you go to pet stores, you will often find cool little accessories and the like. One area that is really lacking, though, has to be the food industry. I bet you've yet to see many cat-themed foodie items, right?
Now, you might say that the reason for this is because there just is not a market for them. Well, I beg to differ. In reality, I am certain that a whole load of people would love nothing more than eating some delicious feline-shaped foods. Don't believe me? Well, then, you've got to hear about this!
Related: Smells That Cats Hate
If you happen to be going to Japan anytime soon, you're in for a real treat. Whilst you're there, you will 100% want to head to Blue Jean Café where there's some rather special bread that you need to try. Yes, the cafe has feline-shaped bread, called Ironeko Bread, that you can order! What could be better than that?
The special type of loaf went on sale back in May and is already proving to be a massive hit. People are coming from far and wide to try this novel new snack and, frankly, we really can't blame them. Plus, you don't need to pay over the odds for the bread. According to sources, it costs 350 yen (around $4) per pack. That means that it's a cheap and cheerful treat that everyone will adore.
Oh and there's good news for sweet tooths too! Apparently, the feline loaf itself is actually much sweeter than the average loaf. The bakers say that this flavor comes from the bread dough having been kneaded using hot water which aims to 'draw out more of their inherent sweetness'. Tasty, right?
Affiliate links included below. Thanks for your support!
While it may be a whole load of time before bread like this one hits the US, we're ever so glad it's a real thing. Hey, it might even be worth a sneaky trip to Japan to try it for ourselves.
Share your thoughts in the Comments section below, on our Facebook Page,  Follow Our Twitter Account or Head Over To Our Pinterest Page!